I freely admit that I am a little mad when it comes to creating our Christmas traditions, we paint ornaments every year, have an activity advent, play dress up and take photos, get our tree from the same place etc. Like any parent I want this magical time of year to be just that – Magical! LaplandUK deliver the most magical experience I have ever known, and its not just magical through the eyes of a small child but through our eyes as parents too. I appreciate if you are reading this you maybe wondering if the price tag is worth it? Please read on as I explain exactly why it is.
1. The magic begins early…
Two weeks before the event you receive a letter explaining what to expect and containing a letter from Father Christmas and a little note for Christmas morning. We decided to leave Monkey's out the morning we were due to go as he's not very good at the waiting game. He was very intrigued by it!
The letter definitely looks like the real thing with a special wax seal which he was fasinated with. It explains how Father Christmas is inviting the child to visit Lapland and help the elves make all the toys ready in time for Christmas Eve. Queue,  bouncing around the house like a mad thing shouting at the top of his voice 'Ive got to go and help the elves, Father Christmas has written to me…' Thankfully its only based about an hour away from us in Ascot so he didn't need to wait long.
2. Organisation is spot on..
Your letter will explain to arrive half an hour early, I think this is partly to ensure you have enough time to find somewhere to park. There are people in the car park directing you to spaces, make sure you do arrive early. We had to wait a few minutes to park. You are greeted upon arrival by a very friendly and helpful elf at reception, everything is explained and if you have ordered elf jingles in advance they are waiting for you. Alternatively you can change some up at the currency exchange.
Each child is given an elf passport to collect stamps from each activity, on the back it tells you the time you need to leave the elf village to see the big man. Considering they have a new set of 'helpers' every half an hour through out the day it runs like clockwork. We did not run into another group all day, you are moved from one activity to another by a husky herder. Each 'act' as such is finely tuned and done so well that you are completely immersed in the experience. Its like featuring in your very own theatrical production.
3. The attention to detail is immense
From the snow laden pine trees, to the suitcase wall that greets you with the characters names on it, all the elf characters you meet through out the day – everything is set up to make you truly believe you have entered some magical world that unless by invite you would never know existed. Or be able to find again. The pure numbers of elves around and people working to make this such a fantastic experience is huge. Nothing is over looked. They say the fake snow is the same as they use in Hollywood, Monkey loved it and couldn't help but want to touch it.
4. You get a lot for your money
When its time for your tour to begin the doors to reception are thrown open and you are invited into a little wooded glen. Here you learn all about elves from two very colourful characters and the special 'elf wave'. It resonated with Monkey as a few days later when we in the car travelling somewhere he started talking about how elves come from pine cones. It makes me wonder just how much of the day stays with him and you get that cosy mum feeling that sometimes not everything we do is ignored!
Our next stop is the toy factory where Monkey helped to make a reindeer and a wooden teddy bear. I was a little interested to see how they would manage from an organisational point of view but each child is given a basket and needs to assemble the toy(s) before delivering them to an elf who is waiting to take them away to be wrapped. Very little adult intervention was needed, Monkey (4.5 years) managed to do it all by himself. All the time the elves are entertaining you, singing songs and telling stories. The cabin is decorated in such away that you feel like you really are in toy factory. From the ceiling there are suspended toys which rotate, the room is full of big benches and with tools and painted wooden teddies at the front.
Our busy herder arrives and leads us down along the snowy pathways to Mrs Christmas in her kitchen. First the children are asked to sit down where she tells the children a lovely story and they get to meet the other kitchen elves. The story of the golden bell continues and we hear from anther elf who is yet to be given theirs from Father Christmas. The children are then invited to decorate gingerbread, donning a little apron and chefs hat before covering little men in icing and sweets. I had to laugh when Monkey chose a very particular place to put his first one!
These three acts take about an hour and half, so equivalent to a West End show. After this time you are free to catch your breath and explore the elf village until you are called to see Father Christmas about an hour and a half later.
5. Everything you could need and so much to do…
Our first stop in the elf village was the restaurant, two adult meals and three drinks came to 26 elf jingles, which I think considering where you are is not badly priced. I opted for chicken and chips, while Hubby had meatballs and mash. Monkey ate both quite happily. They did have plenty of kids options it just he wanted some of each of ours. Even the restaurant was magical decorated with foliage and hanging candles. There were also a good number of high chairs. If you didn't want a sit down meal there is also a cafe and a hot dog stand serving bratwurst in the elf village on the opposite of the ice rink.
After refuelling our next stop was ice staking. Now what tends to happen is that people come straight from seeing Mrs Christmas into ice skating, so you will get an influx of people every half an hour or so. We got a little clever and missed the influx due to having eaten first. It meant we didn't need to queue for skates. Having discovered Monkey was bambi on ice the weekend before I was a little nervous. However the clever people at LaplandUK not only have penguins to help keep them upright but their skates slip over the little ones shoes. They have two blades too which makes it a lot easier. By the time Monkey got onto the ice it was dark which made it appear even more magical with a beautifully lit tree in the middle of a good sized rink.
One not to miss is the Post Office where Monkey wrote his very own letter to Father Christmas and got a special wax seal of his very own. I also had a wander around the bauble shop (alone), since I collect Christmas decorations from various places we visit, how could I not bring a couple home with me? You can also decorate your own bauble with the help of an elf. Theres also a sweet shop and gift shop. Monkey was excited by the choice of sweets available. Again I think it was well priced. He filled a large paper cup full to the brim and it came to 4 elf jingles, no more expensive than your local pick and mix.
There are lots of people wandering around to keep the children entertained (if the ice skating, postoffice and sweet shop isn't enough!). Monkey met a snowy owl called hoot and a little hedgehog. He also got a chance to meet some Huskys close up and was rather taken with a grey one in particular. Just before 5.30pm which was our allotted time to see Father Christmas we noticed a queue forming on one side of the elf village. Guessing this was where we should head, we waited patiently for a few minutes.
6. Authentic Father Christmas
Unlike other 'grottos' (this is an insult as LaplandUK is no where near a 'grotto'!) you don't just walk into a room as someone else walks out… Instead once an elf had checked your passport you are lead up another beautiful snowy path through the forest. It winds and it turns going over a little bridge where you can see elf houses before reaching the reindeers. Here Monkey got the option to make some reindeer food. At the end of the trail is a log cabin where you wait to be called.
Collected by another elf we went back out into the forest, how they don't get lost up and down the little paths I have no idea! It really felt like you were in the heart of a forest before coming upon another little cabin. Monkey's face as the door opened and he walked in was a picture. Father Christmas definitely looked like I imagined he would and he greeted Monkey warmly and asked him to sit. From Monkey's nervous demeanour I could see he truly believed and his face when he couldn't be found on the good list spoke a thousand words. Of course he was on the super nice list so all was well. Photos were taken but it didn't interfere with the conversation or experience. You get one free with your ticket and can pay extra for additional photos, we paid 5 elf jingles to be able to download ours. The fact that they know so much about your little one really adds to the story. Monkey left cradling a soft toy husky which has not left his side since, often accompanying us on the school run!
7. Everyone keeps to the story & the elves are amazing
At the time of booking you can add magical extras, we opted to buy a wooden teddy like the one which Monkey made in toy factory. I picked it up from departures yet the lady behind the counter referred to it as sprouts for Christmas dinner even though Monkey was not in ear shot. Its these little touches which really makes the difference. Everyone we came into contact with from checking in, to those performing in the scenes, to those working in the shops were very passionate about keeping the story alive. Everyone was 'happy' there was not a bad word muttered and all the characters were fantastic with the children, posing for photos and having little conversations with them. Monkey loved being the centre of attention and made the whole experience even more magical.
8. I am looking forward to Christmas Day
I can not wait for Christmas morning when we place the thank you note from Father Christmas (which they provide regardless of if you buy any extras) under the tree with his little wooden teddy. It will make our little adventure complete.
So there are my reasons, we would do it all over again in an instant. Yes it is more expensive than your average Father Christmas experience but what you get is worth every single penny. The attention to detail, the roles that everyone lovingly plays and the sheer amount of work which goes into creating such a magical experience. For those of you who don't know I am married to a purchasing man. Which means everything we spend money on it utterly scrutinised. I knew he would be a tough cookie to please, yet even he was totally mesmerised by it and actually said to me that it was the best Father Christmas experience we had ever been to…… and for once he was right! I would like to say thank you to LaplandUK for inviting us, thank you for bringing Father Christmas alive for Monkey and for enabling us to experience the sheer joy and exhilaration that he felt the day he went to help make the toys for all the good little boys and girls.
Things you need to know
The booking process is very straight forward, their website is easy to navigate and their customer service is fantastic, our invites were sent to the wrong address (completely my fault) and they got us a second set out within 24 hours!
Elf jingles is the only form of currency once in the elf village 1 elf jingle = 1 pound. They recommend ten elf jingles per person for food and refreshments and I would go along with that. You can change them back easily at the end of the experience, you can also use your cards in the shops in the elf village
In the toy factory and in Mrs Christmas's kitchen your child is invited to sit at the front on their own with seating around the outside for parents. They are really flexible so if your little one would prefer for you to sit with them then you can.
To book or find out more in their extensive list of FAQ please visit the LaplandUK website
The total experience is around 3.5 hours long
Address – Whitmoor Forest, Swinley Road, Ascot, Berkshire, SL5 8BD
Prices – ticket prices are from £65.50 per person, babies under 12 months are free, if in doubt do it, you really won't regret it.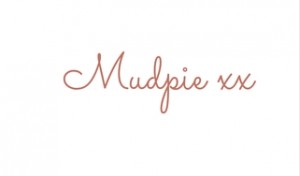 If you've liked this post please follow me on my social media channels:
Mudpie Fridays: Twitter | Instagram | Facebook | Pinterest | LinkedIn
We were given free entry, to LaplandUK for the purpose of this review all words and opinions are my own.