Is it just me or did October disappear in a flash? I really don't feel any further forward than I did last month. Although the good news is that finally I seem to be heading in the right direction as far as the blog is concerned and recently had a bit of result in the old Tots100 charts finally getting into the top 100. I think this is partly due to the increase in traffic I have seen throughout November. I know its unlikely that I will stay there once I return to work but I'm really chuffed just to have got there (yes I did screen shot it!) once!
Last month I decided to do a monthly recap of what I have achieved each month. I'm hoping this will help me to focus and also make me accountable for the things on my to do list which seem to get ignored week after week! You can read my October recap here. So the big question is has it helped? Have I become more accountable….
My quarterly overall objective – I now have two months until I go back to work full time and the blog will become an evening activity again. My aim over the last three months of my maternity leave is to get all my social media and blogging 'processes' in place so it effectively runs itself during the week. – This is not going as well as I hoped, November turned into a super busy month for me and I ended up posting more than once a day just to meet deadlines. I know what I am doing with Instagram, Twitter and Facebook but I have yet to look at Pinterest and Stumbleupon. Even those platforms that I am working with seem to be taking longer than I would like so I still need to look at my processes.
Heres what I have got up to:
Blogmin– I have a number of plugins now sorted. Although I need to build some checklists both weekly and monthly to help me keep a track on everything such as checking broken links etc which is on my list for this month
Brand Collaborations & Events – I've had some great brand collaborations come to fruition this month including Baker Ross, Hotter, Brio, Orchard Toys, Little Tikes, The Reward Box, Tidy Tot, Tidy Tot, WWF, RockaBye Originals, Squires Garden Centre, Hasbro and The Elf on the Shelf. I know compared to many bloggers out there that this is not the longest list in the world but each month for me I am amazed by how many lovely people I have the fortune of working with for the blog. Event wise I visited the Dream Toys Top 12 Toys of Christmas and we were lucky enough to be selected for the Lapland UK Review. For the record January is looking a lot quieter which is to be expected and I am hoping it will give me a chance to plan what next year will look like. Going back to work will mean I will need to reduce the number of brand collaborations and events which I take part in. So for me these last two months needs to be about building PR relationships now while I can. I have introduced a minimum value of £50 to help me do this. I have also started to ask for a giveaway with brands as well. So for me these last two months needs to be about building PR relationships now while I can.
Social Media – is still for me is all about automation.

My instagram following has now grown to over 5,000. I had a bit of a flurry towards the end of the month and I think this is because I have changed my bio so it is specific for Instagram. Rather than my blog strap line which it use to be. The instagram hashtag #RememberingTheseDays which I run with Laura has now reached over 10,000 tags in twenty short weeks which we are amazed about. Although we did try to launch a linky attached to it which has been a massive flop. So we have given up on that for a while! I am planning on spending the majority of my social media time continuing to grown my Instagram following. I am mainly doing this through PODs and also joining in on Facebook Instagram Instant threads. I am starting to have success at being contacted for photo campaigns only, working with OSMO and Piccolo this month. I also have a brand collaboration for next month which I am excited about on the back of the strength of my instagram feed.
Twitter – I am still using Hootsuite, although I am not as organised as I would like. I load tweets for each new post but I am yet to set up the spreadsheets for the older posts. It still doesn't generate that much traffic for me despite the fact that I have now reached 10,000 followers.
Facebook – I just don't get it. If any of you lovely people have any posts written on how to get facebook working for bloggers please feel free to link them in the comments below. I schedule each post for the same time it goes live on the blog as it does make a difference and I do get a small stream of traffic. I have started scheduling through Facebook itself as apparently it means they are more likely to share your post. How much truth is in this I don't know. I never share my posts onto other groups as I worry which ones I can use and which ones I can't.
Courses & Reads – none!! I had all good intentions but I have been rubbish this month, I have four books to read, 2 email courses and half dozen e-courses on my to list. Hopefully I will be able to impart some knowledge by this time next month!… (this hasn't changed since October so I am not holding out much hope!)
November Action Points – Review
So many Christmas posts in my head I need to get them down on paper – I did manage to get them out although theres a couple I have not yet written but will schedule for next year.
Revamp my old Christmas posts – add a pdf to some of them – I have PDFs! Its the first time I have added them but plan on doing more in the future as it seems to help with the amount of re-pins I get.
Plan, plan, plan – I have a plan in my head which I started to write down and need to finish and then generate my to do list off of. So that on the off chance I get a few minutes I can always be productive! – *Still need to do!*
Shaw Academy digital marketing course(s) – I am half way through and need to finish before the deadline – *Still need to do!*
Set up a proper newsletter ..*Still need to do!*
Finish off my Twitter spreadsheets for promotion – part way through!
Continue my focus on IG growth, I may have purchased a very well know course on this… and join in Instagram instants wherever possible – I am moving in the right direction with this and have started!
Read, read, read – I have posts pined, books to read and strategies to formalise – there is always reading!
So bearing in mind I have a lot held over from last month I am adding very little to my December plans as I want to spend the time with Monkey and Kipper and enjoy my last two months off work. I have a couple of other initiatives in the pipeline which require some planning so that I am ready to press the button once I return to work. It will all become clear in time! I have also applied to be a school governor, if I am elected then this will also need to take a fair amount of time initially as I get up to speed and attend courses.
December Action Points
Try and get my head round Tailwind for Pinterest
Research Facebook groups which you can share your posts into
Continue with Instagram growth
Read The Million Dollar Blog
Get my Twitter spreadsheets finished
Build weekly and monthly checklists
Set up my newsletter
Build a plan for the new year
Complete the Shaw Academy Digital Marketing Courses and start the Social Media ones
Posting wise I managed 36 posts in November, I am planning on reducing this considerably through December to allow me to focus on the above and I am aiming for maximum three posts plus #BloggerClubUK and #RememberingTheseDays each week.
So what do you think? Is there something I am missing, I want my fellow bloggers to get some use from this post, rather than it being a 'hey look at me'. Let me know if you want me to include anything else in the comments below.
Happy Blogging xx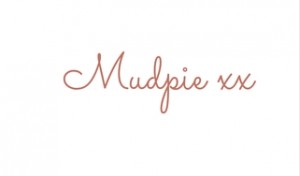 If you've liked this post please follow me on my social media channels:
Mudpie Fridays: Twitter | Instagram | Facebook | Pinterest | LinkedIn
Linking up to #DreamTeam