Aveeno Baby Review: I have often eluded to the fact that Monkey has eczema, its something which he has had since he was six weeks old. As a first time mum I discovered it because I thought his nappy had leaked! In fact it was the backs of his knees were weeping. I was shocked because it occurred less than two hours after leaving the house when they were perfectly fine. Thankfully the doctors fitted us in straight away and thats when we were told he had eczema.
To say we have been fighting it ever since may sound a little melodramatic but if you have lived with a child with eczema it can definitely feel like that! At four and half I can not remember Monkey's skin ever feeling soft like Kippers.
He has to have cotton clothing and sheets, even playing dress up can set his skin off.
We have to be aware of his allergies which can trigger an episode – animals and dust being the most likely.
Most nights he will have anti histamine and he sleeps in scratch sleeves. Which can look a bit like a straight jacket and we have had some odd looks!
Hes not able to get himself dressed because he needs to have cream put on morning and evening
 There have been times when the scratching is so bad he makes himself bleed and we know if he is under the weather then its likely his skin will suffer. We have even been to the out of hours because he got out the bath one night looking like he had been scalded! I know children who have been dealt a lot worse hand but it can be difficult and since there is no cure the only thing we have to do is rely on super strength steroid cream and emollient. We move from one cream to the next hoping for a wonder cure and never actually getting one.
So forgive me when I sound a little sceptical of yet another new cream onto the market…! A close family member who shall remain nameless suggested we try out Aveeno Baby which is brand new into the UK market. Already fans of Aveeno it seemed like a good idea, but I could not help but eye roll at Hubby. After all everyone claims to have the answer or an opinion on the best cream so it gets a bit frustrating.
So against my better judgement we gave it ago for a few days. And I discovered theres something different about this cream. I found that in the mornings when I went to put cream on before getting up that I could still feel the softness of the cream I had put on the evening before. Normally it would sink in straight away and you would be reapplying it instantly wondering if you had done that bit!
We continued to use it, and his trouble areas such as behind his knees no longer need any steroid cream to keep them from flaring. Yes they are still a little pink but they are not itchy, or dry or cracked like they were. We have been using it now for a month and his skin is the best I have seen it in Winter ever! I can send him to school knowing that he will not sit scratching his wrists or ankles and come back bleeding. He had developed a sore spot right on the corner of his mouth and because of the Baby Aveeno it didn't develop any further, despite the fact that its constantly licked!
I suffer this time of year with my eyes. The skin dries up completely and starts to prickle making them itch and before I know it I also have eczema and can not wear make up of any sort. My usual expensive eye cream has been discontinued, I was searching eBay in the hope I may find one last pot. I have been using a little bit of the Aveeno Baby around my eye area and its working wonders!
I can not recommend this cream enough!
After speaking with them at a recent event they had kindly sent me samples of their bath emollient and nappy barrier cream. The bath emollient gives fantastic bubbles something which Monkey never has and doesn't leave that slippy residue that other  emollients can. Kipper is teething and his bum was getting very sore and so I have been using the barrier cream at each change which has made a massive difference. I really would not trust any other cream now on their skin. You can buy the full range exclusively at Boots, however they lovely people at Aveeno have given me another set for a giveaway, one lucky winner will receive:
Baby Soothing Relief Emollient Wash 354ml
Baby Soothing Relief Emollient Cream 223ml
Baby Daily Care Barrier Cream 100ml
Please enter via the Gleam application below and note the T&Cs: The giveaway has now ended but I have some other giveaways running which you can find on my Blog Giveaways Page.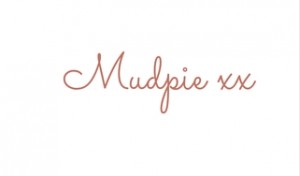 If you've liked this post please follow me on my social media channels:
Mudpie Fridays: Twitter | Instagram | Facebook | Pinterest | LinkedIn
We were given the same set of samples in return for this post, I write complete and honest reviews. This really has changed our skincare regime and Monkey's eczema has cleared up as long as we continue to apply the cream.