Before having children there were very few toys brands I had heard of, I am sure many of us were the same. However one that I had definitely noticed was Leapfrog, partly due to the consistent branding but also because I liked the educational nature of their toys. I always liked the fact they were not just toys for toys sake. Since becoming parent my view hasn't really changed. Although I now understand the educational process of play a lot more. I still always look for specific educational toys especially when gift giving. With Christmas in full swing and my 'to buy for' list ever expanding once again I turn to Leapfrog as I know the quality of their toys will stand the test of time having several ourselves. They recently got in touch and offered both Monkey and Kipper a toy to reviews plus a very special treat for my readers.
For Monkey I chose Leaping Letters, I thought it would be perfect for him as he is very competitive and has been learning phonics at school. Anything that can help reinforce his learning gets a big thumbs up from me.
The idea of the game is that you need to put in all the letter pieces into their correct places before the timer runs out. If the timer runs out before you have finished then the board bounce up sending the letters flying. The game is aimed at ages four and above and costs £14.99. You can adjust the time yourself as it is a little dial on the front of the board.
Monkey couldn't wait to have a go the bright colours of the letters appealing to him. As he picked them out one by one he repeated the phonic sound to me. There was no prompting going on, it was great to see and reinforced where he may need some help on certain letters. The game also includes a list of three letter words and a little card to place them on.  Once he had mastered the whole alphabet we moved onto some of them. In total there are fifty six words which have been listed in different groups.
Monkey sorted the letters into their colour groups and we set to work trying to see how many he could manage before the timer run out. To keep him motivated I allowed the maximum time and he completed all the yellow and red words in that time. The blue was a lot more of a challenge as you can imagine but its his favourite colour. He did prefer the whole alphabet to the words but I think this is because he found the words more challenging. Which to be honest as a parent is what I want!
Things we love
You don't need batteries to make it work, which is great because no matter how many I buy we never seem to have enough on Christmas morning
You can vary the time of clock which makes it harder for them. Monkey managed to put the full alphabet on within the time required first time. However for subsequent attempts I have reduced the allowable time which has made it much harder. Meaning that it will grow with your child as their knowledge improves
Its not huge, which means its easy to store although I would like a little bag to put the letters in as ours are currently residing in a sandwich bag.
There is a lot of mileage in this toy as once they have mastered getting the words correct there is nothing to stop you moving onto creating your own three letter words at a later date.
Overall I would recommend this toy to my friends and family. It is a well priced buy for a child who has just started school and is learning phonics and letters. I can see us buying a couple of sets as gifts.
For Kipper who is seven months and has only just started taking an interest in toys I chose Count and Colours Band. Aimed at children six months plus it helps young children to identify colours and numbers. Kipper was transfixed from the moment he saw the bobbing Scout. Every time he hit one of the musical instruments he got rewarded by lights and noise. 
 Although he is far too young at this age to recognise numbers or colours or musical instruments I know in time he will learn the cause and effect which the toy teaches him. Its the perfect size for his age range and it is very light which means he can pick it up (an of course put it in his mouth).
Things I love:
Its bright and colourful, you can select the mode you want – colours, numbers or names. There is also a volume control so you can have it on quieter mode if you would like!
Although we have only had it for a couple of weeks I think it will stand the test of time as its well built and strong plastic.
The movement of Scout definately attracts Kipper and it was him he bashes the most.
Its well priced at £14.99, I can see Kipper having a lot of fun with this toy over the coming months.
As I mentioned above we have a number of Leapfrog toys. One of them is  a Read with Me Scout which Monkey has had for over two years and loves it. He likes to listen to it when he goes to sleep and often will not settle without his 'doggy'. Its one of those toys I talk about with other mums.
Coming in green (Scout) and pink/purple (Violet) its soft and cuddly and designed to encourage a passion for reading. You also get five different coloured books which the child can read a long to with their puppy. They select the book they want by colour or number and then the toy will read with them asking a series of different engagement and comprehension questions. Over the five books it asks a total of seventy different questions. To Monkey its so much more than a reading resource he has built up quite an affinity with his doggy and I would highly recommend it to all parents. Aimed at the age range 2-5, don't let this put you off as even the youngest will benefit from engaging with the toy. The RRP is £29.99 but the lovely people at Leapfrog have given my readers the chance to win one. All you need to do is enter via the Gleam application below and note the T&Cs.
Leapfrog Read With Me Scout or Violet

Competition is open to residents of UK aged 18 or over
There is no cash alternative offered
The winner will be drawn at random and receive a Scout or Violet Read with me pup
The competition will close on 17th December 2016 at 11.59pm, the winner will be notified through Twitter
The Winner will be asked to provide an email address and full postal address
I have some giveaways running at the moment so please check them out by searching for giveaway in the search box above. Good Luck!!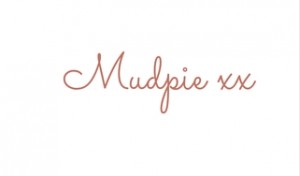 If you've liked this post please follow me on my social media channels:
Mudpie Fridays: Twitter | Instagram | Facebook | Pinterest | LinkedIn
We were given a Scout Count & Colours Band and Leaping Letters for the purpose of this review. We already had a Read with me Scout and loved it. All opinions are my own.