Last weekend we were invited to hunt for Dragons in London by the lovely people at Hasbro and TV historian Suzannah Lipscomb. Not only was the tour a lot of fun but Monkey also got to get up close and personal with the must have toy of the Christmas season the – Furreal Friends Torch, My Blazin Dragon.
Meeting just down from London Bridge Suzannah explained that we were to hunt for Dragons all over the Square Mile. Monkey was instantly excited by the treasure hunt and started pointing them out straight away. Susannah was a brilliant guide giving us a really interesting bespoke tour of the city which was just under 6km long. Locations included Golden Hinde, London Bridge, Monument to the Great Fire, Saint Dunstan in the East, Site of Scaffold, Tower Hill, Leadenhall Market, St Andrew Undershaft, Saint Michael's Alley, Change Alley, The Royal Exchange, Guildhall Yard, St Mary-le-Bow, St Paul's Cathedral, Cock Lane, Giltspur Street, St Bartholomew, Smithfield Market before finishing at St Bartholomew the Great End.
I did wonder if Monkey would loose interest but he was engaged throughout. Interestingly I actually work very closely to where the tour took place and had never looked at the street names or bollards to note the coat of arms which is actually flanked by dragons. Let alone look up and see the Dragons guarding London Bridge, although it was a little difficult to explain why those who had committed treason in times gone by, had their heads put on metal spikes to Monkey! That will definitely make me chuckle next time I walk across the bridge on a drab and dreary Monday morning.
We noted over one hundred and fifty dragons on our walk, including Monkey who is actually a dragon baby and Torch, My Blazin Dragon. During the tour Monkey also got the chance to appear on the radio which he thought was brilliant. I did wonder if he would say the wrong thing though, you have to be very brave to let a four year old on the radio!
The weather was very kind to us which also meant that Monkey got to play with Torch while we were walking around. Its a reasonable weight for a toy so I ended up carrying it for a while and I must admit that I was quite fond of the little dragon too. Its fur is super soft and its tail and ears very tactile. Requiring batteries it has over fifty sound and motion combinations. Monkey discovered pretty early on that it likes to burp which was a constant source of amusement.
We finished the tour and headed inside for some refreshments. Monkey and Kipper then had a chance to try out Torch's fire coloured mist! Kipper was instantly interested although it is recommended for ages four and up, but that didn't stop him batting at it. He loved it when it moved its head around and open and closed its eyes.
Monkey held the treat to Torch's mouth, it looks a bit like a marshmallow and it changes colour as it blows mist. There is also a red light in its mouth – Monkey along with all the other children on the tour thought it was brilliant. It was quite funny watching them all at various stages of watching the treat change colour with the ooo's and arrr's that go along with it. The mist is created by placing distilled water into the back of the dragon's head via the included water vial. There is also a charm on his front which you can press to interact with Torch.
Things we love:
Its unique I have not come across anything else like it
It opens up all sorts of imaginary play as to where Torch lives, how he is only just learning to be a dragon and what he gets up to every day
Its front legs move which means its very huggable
Torch is a lot bigger than I expected him to be. You definitely feel like you are getting something substantial for your money
I like the fact that the toy encourages Monkey to take care of it by the responses it elects. Since he is still adapting to having a baby brother anything that brings out his paternal nature gets a big tick from me. For example if you pet his nose you get a positive response aka being gentle and nice….
Hasbro very kindly gave us a Torch to take home with us, Monkey has played with it every day. Unlike many other toys that get disagreed after the initial interest has worn off, Torch gets a large amount of attention from both boys. Thankfully Kipper isn't crawling yet because I think if he was Monkey would have a fight on his hands…  Its a great toy and I have been very impressed with it and the entertainment it has provided.
Things you need to know:
Although I have mentioned Kipper interacting with Torch in this post this toy is not suitable for children under the age of three because of small parts
You need four size 'C' batteries
Furreal Friends Torch, My Blazin Dragon is available at all good retailers including, Smyths,   Argos and Toys R Us and has a RRP of £89.99 although at the time of writing this there are several offers available check out the Hasbro website for up to date stockist and price information.
Hasbro have very kindly agreed to give my readers the opportunity to win one, please enter via the Gleam application below and note the T&Cs.
Furreal Friends Torch, My Blazin Dragon RRP £89.99

Competition is open to residents of UK aged 18 or over
There is no cash alternative offered
The winner will be drawn at random and receive a Furreal Friends Torch, My Blazin Dragon.
The competition will close on 11th January at 11.59pm, the winner will be notified through Twitter
The Winner will be asked to provide an email address and full postal address so that the prize can be sent out.
I have some giveaways running at the moment so please check them out by searching for giveaway in the search box above. Good Luck!!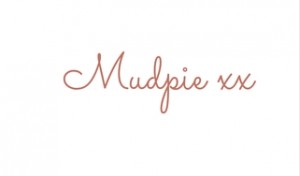 If you've liked this post please follow me on my social media channels:
Mudpie Fridays: Twitter | Instagram | Facebook | Pinterest |LinkedIn
This is a collaborative post, we were invited on the walking tour and given a Furreal Friends Torch, My Blazin Dragon for the purpose of this review,  all opinions are my own.