Lapland Mailroom Review – Each Christmas I order a personalised letter from Father Christmas to Monkey. Not only do they provide a great surprise when they land on the doormat. But I also keep each one in his Christmas box along with cards from important family members, handmade decorations and pictures. I had not tried letters from the Lapland Mailroom before so was very pleased when they asked if we would write a review for them.
You can order your letters online which we did and it took a couple of days for them to arrive. Considering we did this last week in the middle of December I was very impressed with how quickly they turned up. When I ordered they were also sending out a free nice certificate with each letter which will be ideal for our elves to use Christmas Eve.
One of the things I really like about the Lapland Mailroom is that they have lots of choice. First off they offer three different options, package one is the letter only, package two is the letter plus activity pack and the last is Baby's first Christmas. For the first two packages you also get a choice of three different letters, great if you are buying for siblings. All of them allow a lot  personalisation such as child's name, what they are hoping for, friends, place of residence and the option to add a little note. For example we chose 'Well done for starting school and practicing your reading every night. You are doing really well with your word houses keep up the good work.'
Secondly they get a big thumbs up from me for allowing you to choose between Father Christmas and Santa. We are very much Father Christmas in our house and although Monkey will use both terms, I would like to keep to Father Christmas as much as possible since thats what I called him when I was a child.
So what did we think? Well Kipper is a bit young to pass comment! However you can see from below Monkey loved his. We chose package two with the activity pack, ideal for use in a Christmas Eve Box. His face really lit up as Hubby read the letter to him it was so lovely to watch.
Things we love:
Monkey's joy (of course) it really helps to bring the magic alive
The nature of the letters, they are written in a casual jovial way, almost as if the big man is in the room with you.
I like the graphics. Unlike others on the market which have cartoon elves all over them. These are designed to be aged paper with a lovely traditional looking Father Christmas. We are all about tradition at Christmas so they fit right in.
The activity pack comes on thick paper/thin card, you get a stop here sign, door hanger, card and ornament. Considering it is only £1 more I think it adds something to the package.
The special Baby's First Christmas letter, as I have been hunting for memorabilia and this will be perfect
They represent good value for money when compared to others available in the market place. Kippers letter cost £7.95 and Monkey's letter cost £8.95 both came with the nice list certificate normally priced at £2.99. Not bad when a basic letter only option can cost around £6 elsewhere, without anything in addition.
Available internationally you can find last posting dates here.
Overall I was very happy with the letters we received and I would definitely look to order letters again from the Lapland Mailroom next year.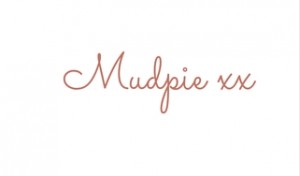 If you've liked this post please follow me on my social media channels:
Mudpie Fridays: Twitter | Instagram | Facebook | Pinterest |LinkedIn
We were given Kipper's and Monkey's letters for the purpose of this review, all words and options are my own.