I don't know about you but I don't feel like I achieved much blog wise in December! In fact I  had a couple of weeks off over the festive period and as a result this is the first post I have written since coming back after New Year. I hate the way that your klout score plummets if you ignore social media for a couple of weeks….although my obsession with Instagram didn't stop completely. I'm blaming Hubby as is not a fan so I had promised to keep my online time to a minimum while Monkey was off school and he was off work. The result I am now struggling to get back into it.  I am hoping my December Blogging Review will kick start me back into writing.. as for accountability well thats not going to read well this month!
My quarterly overall objective – I now have one month (sob) until I go back to work full time and the blog will become an evening activity again. My aim over the last three months of my maternity leave is to get all my social media and blogging 'processes' in place so it effectively runs itself during the week. – Urgh!

Instagram I am done scheduling posts a week in advance on Grum. I am intending on doing this on a Sunday evening
Twitter I know what I am doing and will discuss more below although I am only about a third of the way through actually doing it…
Facebook – so I am looking to sign up to a course that my lovely blogging buddy Laura at Life with Baby Kicks told me all about so hopefully that will be sorted too
Pinterest – Ive signed up to Tailwind – taken one look at it and decided to leave it till last! If you are reading this and have any helpful explanations on how it works please let me know. Failing that I am sure I will be writing one in the future!
Heres what I have got up to:
Blogmin– I am halfway through building my checklists for when I go back to work. Although I need to add in a monthly one and alter some of the processes.
Brand Collaborations & Events – December was a lot quieter on this front as I intended to be. I wrote in Novembers update that I need to give consideration to the fact I am going back to work. However I have been lucky enough to work with Disney, The Portable North Pole, Leapfrog, Aveeno Baby, Lapland Mailroom and Hasbro. I also had the opportunity to review a Baby Jogger Stroller. Ever since I started blogging I would see pushchair reviews and be in complete awe of the bloggers who had been selected. So this really was an opportunity that I had to pinch myself about not quiet believing I had been selected. I am still amazed by how many lovely people I have the fortune of working with for the blog.  Event wise early December we went up for a Historic Tour of the City of London to hunt for Dragons and play with the new Torch Blazin Dragon from Hasbro
Social Media – is still for me is all about automation.

My instagram following has now grown to over 5,600. The  instagram hashtag #RememberingTheseDays which I run with Laura has now reached over 14,200. Its really grown quickly over the Christmas period and I am hopeful with continued promotion this will continue. The weekly roundups can be so of my most liked posts. I am continuing to grow it by joining instagram instants participating in two a night at UK Instagram Support and Instagram Bloggers UK. After each session I always pick up a couple of new followers. I have also joined 6 PODs now, if you want to join more then its worth looking in FB groups as there are normally threads asking for people who are interested in joining.
Twitter – I had tweets scheduled right up to the last week before Christmas and I saw a drop I traffic when they stopped. Although they don't generate a huge amount at the moment I hope by setting up more it will help to drive more people to the blog. I am kinda kicking myself for not doing this before now! I have set up tweets of evergreen content to go every half an hour from 6am to midnight.  I am about one third of the way through scheduling the old posts and pulling out seasonal posts which I will run at the same time but in-between the evergreen content. Although its very time consuming initially I do think it will pay off.
Facebook -I am hoping the course will be the answer here and I need to reread other bloggers posts that I have been sent and take notes!
Courses & Reads – none!! I had all good intentions but I have been rubbish this month, I have four books to read, 2 email courses and half dozen e-courses on my to list. Hopefully  I will be able to impart some knowledge by this time next month!… (this hasn't changed since October so I am not holding out much hope!)……
November & December Action Points – Review
I got my Christmas posts out – yey
Plan, plan, plan  – I have a plan in my head which I started to write down and need to finish and then generate my to do list off of. So that on the off chance I get a few minutes I can always be productive! – *Still need to do!*
Shaw Academy digital marketing course(s) – I am half way through and need to finish before the deadline – *Still need to do!*
Set up a proper newsletter ..*Still need to do!*
Finish off my Twitter spreadsheets for promotion – part way through but now I have a pattern its just a case of sitting down and doing them. Hopefully when Monkey is back at school I will get a couple of hours just to sit down and finish them.
Read, read, read – I have posts pined, books to read and strategies to formalise – there is always reading!
So bearing in mind I have a lot held over from last month (still) I am adding very little to my January plans. I have decided that I have taken on a but too much and need to spend more time on the blog rather than writing as pushing the content out isn't right when the foundations are not there. So my posting will be reducing at least in the short term.
January Action Points 
Write down my blogging goals in a format I can review at then end of the year….at the moment they are still in my head.
Research Facebook groups which you can share your posts into and complete the FB course.
Set up my newsletter
Finish off Twitter Lists and Checklists
Complete the Shaw Academy Digital Marketing Courses and start the Social Media one
Build a spreadsheet to enable me to track SEO – ing old posts I am planning on trying to do 5 a week starting with my most popular
Happy Blogging xx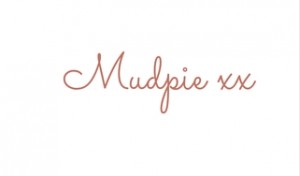 If you've liked this post please follow me on my social media channels:
Mudpie Fridays: Twitter | Instagram | Facebook | Pinterest | LinkedIn