I really wasn't sure if I was going to write this post! Despite referring to it in my last post of 2016 – December in review. I have been struggling. Partly because I'm at a cross road and I achieved my objective last month. My only goal since I started blogging has been to make the tots100 top 100 parent Bloggers. My background is b2b sales and strategic account management so I love a target. And that was mine. The problem? Well now I've achieved it what next? I hadn't given it a thought and so although I've plans for the blog I'm no longer working towards a goal or an objective. I also know I don't have a chance of staying there not unless I do something significant….
My husband laughed at me as this is pretty typical of my character. Normally what will happen is that I will tick the box and move onto the next thing. Blogging is far too much of an emotive pastime for me to walk away from. So I know that's not going to happen. However with my imminent return to work and my declaration back in October that it was going to be more than a hobby I need to work out how it's going to fit into my life. After all there's nothing to write about if you don't live away from the blog. At the same time I am not going to have the free time I have been indulging for the last nine months.
So with a little soul searching I have decided to to focus on two things:
Grow traffic to 20k hits a month – 25% increase
By the end of the year earn £1k of passive income per month – currently I earn zero! It's not monetised at all!
Ha ha I love a challenge.
I know how I am going to do it. My biggest challenge will be finding the time to do it. This means I need to eliminate all non productive tasks. Automate everything I can (a theme I've been banging on about for three months). Learn from the best – courses and conferences some of which I've already booked. Get my head around certain social media channels (darn FB) and understand all the options to generating an income. I will still be open to sponsored posts but I want to try and generate an income away from these. I for one am pretty peed off by the continuous stream of can you put this follow link in for £25 … Plus I will be reducing the number of times a week I post so I want evergreen content as much as possible. And it has to give value to my readers.
I suppose if I was to add a third goal in … know my worth. I have no idea what that may be. However with a understanding of marketing and with micro influencing becoming a sought after commodity. That's got to be something? After all my social media following has grown to over 20k this year up from around 5k at the beginning of 2016. I intend to do the same in 2017 doubling followings across all platforms and trying to grow engagement as I am particularly weak in that area.
So there we have it. I really didn't know what I was going to write when I started this. What are your goals this year? Is there anything I can help you with? Please let me know in the comments below.
Happy Blogging xx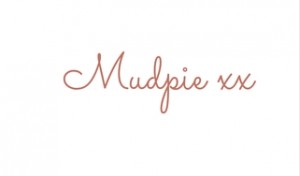 If you've liked this post please follow me on my social media channels:
Mudpie Fridays: Twitter | Instagram | Facebook | Pinterest | LinkedIn