Like everything I am a little late to the party! I love recording a weekly photo of the boys and it's something I have been doing on BloggerClubUK . However this year I have decided to join in with the Living Arrows link up, albeit already into week three of 2017!
The project is designed to celebrate childhood and was originally created on the back of a poem by Kahlil Gibran, "You are the bows from which your children as living arrows are sent forth" by What The Redhead Said.
This week I have chosen to share these two photos of the boys from when it snowed briefly on Friday. Monkey was so excited and was wishing for a few more inches so school would be shut. Unfortunately it was not meant to be and he had a quick play in the snow before we had to leave. It was rather a perilous school run as there was thick ice all over the pavement. Even with his snow boots on he came very close a couple of times to ending up on his bottom! Snow just has this way of instantly entertaining kids and I felt bad for the fact he couldn't enjoy what little there was. Living in the South we don't get it very often!
Kipper on the other hand thought I was a little bonkers when I sat him on the white stuff. It also snowed the year Monkey was born and we had snow angels and sensory  play. Alas that wasn't meant to be this time round….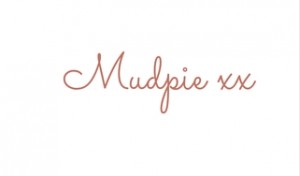 If you've liked this post please follow me on my social media channels:
Mudpie Fridays: Twitter | Instagram | Facebook | Pinterest | LinkedIn
Linking up to #LivingArrows