Kipper has really changed in the last month, although he is still not moving and doesn't have any teeth he just seems so much more grown up. I can see my little baby disappearing, and although it brings a tear to my eye I am glad he is a bit more robust as he will be starting nursery this month. This will be the last update I write while still on maternity leave, I wrote all about the things I need to do before going back to work, near the top of the list is to get Kipper onto the bottle during the day and into some sort of routine.
Weight – I've stopped taking him to the heath visitors now as it was becoming increasingly obvious that I only wanted the weight for his red book. Instead I am trying to weigh him on the scales with me. It also gives me a gentle nudge to eat a bit better too! This month be weighed in  22lb exactly. Meaning that he is keeping up the trend of putting on about 1lb a month. I suspect this will drop off once he starts moving
Height – 28.5 inches
Clothing Size – More and more of the 6-9 is too small, around the middle and surprisingly in the leg. I suspect I will need to get the next size down out of the loft before I go back to work and get it washed and folded. I have decided to send him to nursery in babygrows as we have a lot from when Monkey was little and it means they are easy to change for the staff and also cheap to replace when they get wreaked. Monkey started nursery when he was eighteen months so its going to be a whole new ball game for us.
Teeth – Amazingly we still don't have any teeth. I think out of the eight NCT babies he is now the last, but Monkey was late with his teeth so it really doesn't surprise me. On the plus side it has meant feeding is easier, although he is obviously in pain with them moving around. I am hoping they are not going to make an appearance all at once!
Health – Since developing a touch of bronchitis he has had one thing after another. Albeit not bad its upsetting his sleeping. Over the weekend he woke screaming the place down with a temperature of 39+. Thankfully calpol and calprofen helped bring it back under control but it did take several doses before he seemed to be over the worse of it. I cant work out if its linked to teething or if he's just picking up the germs that Monkey brings home from school. In some ways if it is the latter then at least its building his immune system up before he starts nursery and brings home all manner of stuff!
Loves – His two major loves are food and mummy. The clinginess has really set in. and although I was expecting it, it has surprised me. Monkey was in child care by the time he was six months old so we didn't notice it as much. He won't even let me leave the room without having a major meltdown. The only saving grace is that when I am not around his is fine, its only when he sees me. He has also started to hold his arms up to me to pick him up and has developed this 'I am too cute' face, where he cocks his head to one side and pulls his hands up round his face. Its all part of his flirting routine.
His favourite toys at the moment are a wooden spoon, silicone pastry brush and wire whisk. Everything has become a drum and he likes to hold things and hit them together. He also really enjoys bath times, espically when he gets the bath to himself and he can splash as much as he wants. Over Christmas he was very interested in the wrapping paper and ever since he always tries to reach any sheets we have around the house. The sole intention though is to eat it!
Hates – Thankfully he is much better in the car seat now, he may grumble a little on the school run but there are no more meltdowns. He still prefers the carrier to the buggy, but just with his sheer size now I am using the buggy more. I think it helps that  it is still facing me. Unfortantely he is still no a fan of his Jumperoo which is a huge disappointment as it makes getting anything done in the kitchen impossible. He also appears to hate being cold which we think maybe the reason his is struggling with his sleep at the moment. Our house is old and cold so I have been researching thick sleeping bags in the hope this may help.
Habits – He still has a fetish with his feet and socks. Taking them off and chewing and sucking on them and then his feet. He has also started to wee when I take his nappy off. Up until this point I may have got caught out once or twice, now its almost every nappy change.
Milestones & Firsts – Well we have had the big one – First Christmas and first New Years Eve, I made him a Memory Box to mark the occasion. He is also starting to move, albeit not crawling in the traditional sense. I am not sure how he does it, the other day I had him on the floor in the bathroom by the time I got out of the shower he was in the hallway stressing because he could not see me anymore. He also seems to get very frustrated by pushing himself backwards rather than forwards.
Development – Other than the moving he is starting to interact so much more. You can see his little personality coming though. He loves to babble and try and join in conversations. Clearly saying dada although at me most of the time. He has taken to circulating his hands when he gets excited, Monkey did it too and I find it a little off putting. He has also started to express his dissatisfaction by growling at you, the first time he did it really made me laugh as I was not expecting such a deep noise to come from such a little person.
Eating – Happily eating three meals, he would prefer to feed himself now instead of being fed. We are still trying to work through a list of first tastes and have yet to find anything he's not keen on. This week he has tried curry, olives and hummus. I was a little worried about trying hummus because of the seasame and Monkey being allergic. However since he is going to nursery soon we needed to find out. Thankfully it appears that he doesn't have the allergy.
I had every intention of moving Kipper onto formula milk during the day, keeping only the morning and evening breastfeeds. As part of my preparation for returning to work however I am very emotionally attached. I am worried that my milk may dry up or that he may reject me. However I am going to have to do it as I have three weeks left and counting.
Sleeping – If you read my last month update it is true I am regretting writing it. Kipper's sleep has not been good since Christmas, he wants to be in bed with me and not in the baby bay. We have started to put him down to sleep in his cot and he will normally stay there until 10pm but then he is wide awake. After the dream feed he screams… I am thinking that the lack of routine is partly to blame. The curse of the second child having to fit in with the older one! Monkey was in a very good routine and I am sure this helped with his sleeping. During the day I am trying to put him into his cot to nap as well. Although he really doesn't like it and generally only sleeps for half an hour.
Toys – Kipper still very much wants a play mate and struggles to play alone for any period of time. Unlike Monkey who would sit and play with his treasure basket, Kipper wants you to explore with him. We gave him some of Monkey's old toys for Christmas and he really likes the blocks hitting them together. I am thinking of making him a taggy blanket as he has a real interest in labels.
Favourite Outfit – Has to be the Stay Puff outfit which we had a mini photo session with the other day. I have also brought him a baby grow with the letter H on it and I am looking forward to getting some more snaps.
Things I don't want to forget – everything – I am trying to make the most of every cuddle and smile before I go back to work. we have had a couple of really good sessions at Baby Sensory recently and he has really gotten into it.
Looking forward to … Although I am trying to hold back the time before I return to work, looking back over some photos of Monkey when he will was little reminds me of all the great adventures we have to come. Working four days a week means that for one day a week at least Kipper and I can plan some great adventures of our own.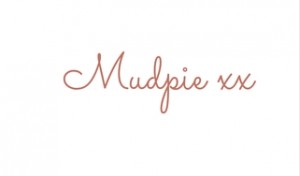 If you've liked this post please follow me on my social media channels:
Mudpie Fridays: Twitter | Instagram | Facebook | Pinterest | LinkedIn