ErgoPouch Sleep Suit Review – As a second time around parent I like to think I know my stuff when it comes to baby essentials, having picked my favourites and stuck with them. However as I mentioned in Kippers eight month update we have been struggling with sleep. So when ErgoPouch got in touch and asked if we would like to review one of their sleep suits I said yes. I find thicker tog sleeping bags hard to come by. Kipper appears to like to be warm (Monkey still sleeps with the covers off!) and with the cold weather upon us and a 100 year old house in need of some new insulation. I was hoping their 3.5tog bag held the magic key…
For those of you who don't know ErgoPouch is the no.1 Australian sleeping sack brand and is renowned for the design and manufacture of high quality baby swaddles, sleeping bags and sleep suits made from skin-friendly natural breathable fibres. This is really important for us because of Monkey's delicate skin and eczema problems.. The ergocoon had been acknowledged as 'hip-healthy' by the International Hip Dysplasia Institute for their ergonomically designed bell shaped bottom, which provides extra leg room for healthy hips. ErgoPouch products actually create a mirco-climate for babies and little people so they don't sweat!
So how did we get on?
Ergopouch sent us sleep suits for both boys, Monkey received a size 2-4 years, Kipper 8-24 months. Lets start with Monkey. He was excited as soon as he saw it wanting to get in it straight away. We moved him out of a bag when around the age of two because it was becoming a concern when he walked around in it. Although his balance was good I always worried that he may topple over. I would have preferred not to have done so as he loved his bags. The most amazing thing about the ErgoPouch sleep suits in Monkey's eyes is that you can zip up the centre to make into legs. So he can now run around in his bag! Which he proceeded to do very happily, which is great but practically it has some other benefits too:
For Kipper I can use the bag in a carrier, or pram where I have a harness
For both of them I can use it with a forward facing car seat. When you have a tendency to stay out and bring the kids back at bedtime its perfect. As we can transfer them from the car to the cot or bed with very little disturbance.
It allows easy access for nappy changing
Its hard to explain how it works in words, but basically there is a zip either side of the bag. If you unzip them you can then attach one side of the front zip to the other side of the back zip. I think with a bit of practice Monkey will even be able to do it on his own.
For the child that is not a fan of duvets or blankets he has happily slept in his bag every night since. Even though he is 4.5 years old and on the taller side the bag still fits fine. I think this is partly because it has stretching side panels which also helps with movement.
As for Kipper, he tried out the 3.5 tog. I have been struggling to get him to settle into his own cot instead he prefers to be in bed with us having cuddles. Since using the ergoPouch bag we are getting through the night until around 5am. He wakes wanting milk but I am confident we will be able to reduce the need for that really early feed soon. Now although I can not say it is because of the bag he is now sleeping through I think it has without doubt helped.
He doesn't sweat in the bag at all and the fabric is soft against his new skin. I like the fact that the inside of the arms are fleecy. The back and front are padded and almost feel silky to the touch. There is a flap of material covering the top of the zip to ensure it doesn't dig into his little chin. The zips are well made and robust. I really can not fault these sleeping bags at all. Not only am I recommending them to friends, I am looking to buy another for Kipper so that we have a spare. The large age range means they are great value for money too as you will easily get more than one season out of them.
Things I love other than the obvious (like more sleep)
I like that they go up to age six
They have arms… I have been looking for bags with arms for a long time. Plus they have fold over cuffs perfect if you are travelling in the suits. Or if your little one likes to scratch.
The grip pads on the feet stop Monkey slipping on our wooden floors – they really have thought of everything.
The tag is a thermometer so you can see the temperature in your child's room easily. On reverse it suggests at what temperature you should use which tog bag and also what clothing to use underneath it.
I opted for the navy cross but they have some lovely other designs including gender neutral ones.
Things you need to know:
Made with organic cotton sheeting filled with cotton
Stretchy side panels made with 95% organic cotton and 5% elastane
Machine washable and you can tumble dry on a low heat – I have done this with both bags and they have not shrunk at all in the wash.
Eco-friendly, no pesticides or chemicals
The sleep suits come in three tog sizes so there is something for every season. They also sell swaddles for young babies and armless sleeping bags.
Our sleep suits retail at £55.99 each, you can see a full range of product on their website – ErgoPouch
But you do not need to take my word for it. The lovely people at ErgoPouch have one to giveaway to one of my readers. To enter please enter via the Gleam application and note the T&Cs below:
Competition is open to residents of UK aged 18 or over
There is no cash alternative offered
The winner will be drawn at random and receive an ErgoPouch sleep suit of their choice, colour choices are limited to availability
The competition will close on 17th February 2017 at 11.59pm, the winner will be notified through Twitter
The Winner will be asked to provide an email address and full postal address
Good Luck!!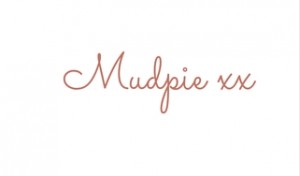 If you've liked this post please follow me on my social media channels:
Mudpie Fridays: Twitter | Instagram | Facebook | Pinterest |LinkedIn
We were given Kipper's and Monkey's ErgoPouch Sleep Suits for the purpose of this review, all words and options are my own.
Linking to #TriedTested, #TwinklyTuesday