Over Christmas Monkey had a school take home activity, aka homework all to do with dinosaurs. There were several activities that they suggested but one really struck interest in Monkey – Dinosaur Fossils. Rather than use clay I opted to make some salt dough. Now I don't have a great record with salt dough, I think I must always over cook it. Inevitably my lovely flat disks into slightly raised, uneven, pot holed tea cakes!
This time however I seem to have found a consistency which works and all apart from one came out as pictured. To be honest though since they were meant to be Fossils being a bit uneven would probably not hurt! To make the salt dough Monkey helped me to mix
2 cups of plain flour
1 cup of table salt
3/4 cup of water added gradually. I actually used slightly more than this
He really enjoyed kneading the dough. Once mixed I helped Monkey to divide the dough into eight pieces as we had eight minature dinosaurs. We then shaped them into round disks about half an inch thick. Monkey could not wait to make the in-print of the dinosaur on the dough. He got a little over zealous at times and I had to do a little fixing up otherwise the dinosaur acted a little but like a cookie cutter!
I popped them in the oven at 180 degrees on baking parchment and kept an eye on them until they went a light tan colour. Monkey decided that he didn't want to send them all to school and we kept two at home which he painted. One has now been given to Kipper for his new room, the other sits proudly on the window sill.
I think they came out very well, although I prefer the unpainted versions. A very simple craft but one he likes to talk about. They did show and tell at school the morning he took them in and he was very proud of his creation.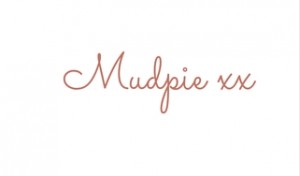 If you've liked this post please follow me on my social media channels:
Mudpie Fridays: Twitter | Instagram | Facebook | Pinterest | LinkedIn
Make your own Dinosaur Fossils