If you are regular readers of Mudpie Fridays then you will know that I am on my way back to work after maternity leave in the next couple of weeks. As Kipper is likely to be my last I have mixed emotions about my pending return. It is to be expected and I am busy making sure everything is in place for when I return to work, you can read all about in my last month of maternity leave post.
Other than the obvious going back to work can have leave some negative feelings and create a little bit of an emotional rollercoster for the first few weeks. I definately had this experience last time round at the same time everyone in the house was trying to find their feet with the new childcare and house management arrangements. Couple this with a rather demanding career, wanting to spend as much quality time with the children as possible and still trying to strike that elusive work life balance. All the time avoiding the darn mummy guilt and annexity we put on ourseleves. Can lead to a very unhappy mummy indeed!
When I was contacted by the founder of The Moments Journal it sounded as though her wonderful new journal may help with reminding myself about the positives in everyday. I love journaling but I don't want to create yet another thing on my to do list. At the same time I don't want my negative mindset to add to the already difficult adjustments that going back to work brings. So I decided to give it a go and I am so glad I did. I am already feeling more positive, just spending a few minutes to write down things like positive news, acts of kindest and things that I am grateful for has a way of reinforcing the good in life. I can also incorporate things with the boys at the bottom of the pages.
Things I love:
The beginning of the book includes some ideas around when to fill in your journal and how to build it into your day. There are also 25 random acts of kindness to give you some ideas where to start.
Within the journal itself there are inspirational quotes and stories
Each page has no date so you are free to dip in and out as you choose. This is ideal for me as I feel no increased pressure to do something everyday. It has quickly become a habit and I want to do it everyday. But there is no pressure, no missing pages if for whatever reason I can not
All proceeds from the moments journal goes to www.goodnewsshared.com. Good News Shared is a social enterprise with a mission to inspire people to take positive action and do something kind for others. The website features charitable uplifting stories from across the globe.
Psychologically by journaling everyday you are training yourself to recognise the positives over the negatives and put importance on them.
There is an online community which you can join and gain encouragement for positive journaling everyday.
There is six months worth of entries
The only improvement I can see is that I would personally prefer a hardback version. This is personal taste more than anything, hopefully in time there will be options around finishes. I will definitely be buying another ….
You can get your own 'The Moments Journal' from the website, RRP £15. However the lovely people at Good News Shared have given me one to giveaway to my readers. To enter please enter via the Gleam application and note the T&Cs below:
Competition is open to residents of the UK aged 18
There is no cash alternative offered
The winner will be drawn at random and receive their own copy of The Moments Journal
The competition will close on 20th February 2017 at 11.59pm, the winner will be notified through Twitter
The Winner will be asked to provide an email address and full postal address
I have a number of other giveaways running as we approach Christmas please search giveaway in the box above to enter. Good Luck!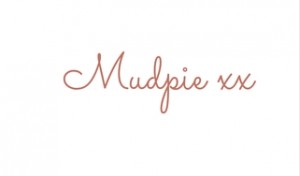 If you've liked this post please follow me on my social media channels:
Twitter | Instagram | Facebook | Pinterest | LinkedIn
I was given a Moments Journal for the purpose of  this review all opinions are my own.