'You are the bows from which your children as living arrows are sent forth"
Kahlil Gibran
This week I have decided to link up two photos one of each of the boys. It struck me today that I may struggle to keep up with this once I am back at work. Hopefully this will not be the case, its just you may need to put up with badly taken photos on my phone… like this week!
Friday night is curry night in our house. Monkey has something called a word house, each week he has four sight words that he needs to be able to spell and read. You do not move onto the next one until you are confident and can identify the words. Monkey struggled with these before Christmas. However touch wood we have seemed to have turned a corner and we have been getting a new one each week. I am so proud of him, so this week instead of having curry at home we went out for one.
He loved eating the papadoms with the mango chutney and mint sauce, eating several to him self. Before finishing off a chicken korma all to himself. And for once there was no bad behaviour, sulking or shouting. Just four people (Kipper slept) sitting down early evening and eating dinner. Of course it made me smile a little when I saw the horrified faces of the other patrons when we walked in….
This one finally has his two bottom teeth!! On Sunday the first one cut quickly followed by the second today… His mood has returned to its sunny disposition, here he is with his Gumigem Teething Ring. It was a source of amusement while we waited for Monkey to finish his gym class. Kipper is also moving more and more everyday although not officially crawling yet. I fear that gymnastics will become even more of a challenge when he does….
Gumigem have given me another Star in my Heart Teething Ring to giveaway. There are three colours to choose from Please enter via the Gleam application and note the T&Cs.
A modern take on the traditional teething ring giving it a contemporary twist
Lots of texture and interest for baby, safe to hand to baby
Dishwasher safe, 100% non toxic silicone
Can easy be attached to a toy saver to work on prams, buggy's and trolleys
Benefits baby through aiding the development of jaw muscle tone and hand eye co-ordination
Suitable from 0 months
Competition is open to residents of the UK aged 18
There is no cash alternative offered
The winner will be drawn at random and receive their colour choice of Star in my Heart Teething Ring (subject to availability)
The competition will close on 21st February 2017 at 11.59pm, the winner will be notified through Twitter
The Winner will be asked to provide an email address and full postal address
Good Luck.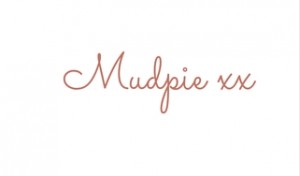 If you've liked this post please follow me on my social media channels:
Mudpie Fridays: Twitter | Instagram | Facebook | Pinterest | LinkedIn
Linking up to #LivingArrows