Dear Pregnant Career Girl
You love being in control, some may even go as far as calling you a control freak…. Use to your smart suits, your manicured nails and styled hair. Boy are you in for a shock. Parenthood is a lot harder than hitting that target, planning a business meeting or passing your finance exams. It is one big emotional rollercoaster which starts even before you hold your baby in your arms. Accept that you are no longer in control, it will not only make your life easier but everyone else's too. That also includes the birthing process which unsurprisingly doesn't go to plan on either occasion. Don't worry you will cope with the way it pans out, albeit better second time round. Just focus on the. fact you are bringing your own little miracle into the world and everything else will pale into insignificance.
Do yourself a favour now. Throw out the size 8s. There will be no new designer clothes each month you will prefer to spend your money on your babies (and that scary childcare bill). When given the option of spending time with the kids or getting a manicure you will always choose the former. Embrace the grey as there will be plenty of time to sit at the hairdressers when the boys are off doing their own thing. For now spend as much time as you can with them as you will never get these moments back. You will always look a little less smart than you use to, but in the eyes of your kids you are mummy. Nurse to grazed knees, protector of bad dreams and the most important person in the world, they don't care if you look a little like you have been pulled through the hedge backwards.
The biggest challenge you will face is that elusive work life balance. Sometimes you will get it wrong. Sometimes you will have to miss that promotion this time round. That doesn't mean there will not be another opportunity which is better timed. Don't miss that school play trying to prove to your colleagues that you can do it all, you can't. You will never get a chance to sit through the first nativity again. There is only 24 hours in the day and not two of you. Work effectively not harder. The first word on your headstone will say mother not corporate employee. Try to keep your priorities in check.
There will be days when you feel as though you are a crap mother and failure at work. Days when you want to give up. Well you can't so stop feeling sorry for yourself. Pull those socks up and put a smile on your face and get on with it. That little hand in yours makes it all worth it and there is always wine after bedtime.
Get a cleaner. If you can't find one you like then don't stress about the cleaning, don't try and live in a show home. Your friends don't care and neither do the kids. They will not remember that the hoovering was always done. But they will remember that science experiment that wrecked the kitchen, the days out and staying with them stroking their hair until they fall asleep at bedtime. Instead of trying to get the off as quickly as possible to check for that important email. By the way the light grey carpet idea was a bad idea and don't get me started on the satin wallpaper…
Cherish your NCT friends, they are your rocks and will likely with with you for life. They are there when you need a rant about the other half not pulling his weight. There to help hypotheses about sleeping issues and routines. There to support your passions and business ventures over ice cream on a Friday night. Yes times have changed but thats okay, you all rock. But be wary of that competitive mum…. you know the one that brought your whole wardrobe. It took you a while to realise the negative impact she had on you and your little one. Babies are individuals they all develop at their own pace and do things at different times. Its is not about who has the biggest house, the fastest car, the prettiest dress or the fullest playroom. Its about nurturing the moments, being happy and watching your little ones flourish, however that may be.
Do your research when it comes to buying the big things. Don't buy something just because its shiny and you want it. Yes I am talking about that buggy, that one the snob in you wanted. Its useless on the school run, you need something that is small, folds down easily and can handle curbs. Not something that shouts look at me. As for off road? Stupid. Pride is the only thing stopping you pulling out the old stroller from storage. Get over it and make your life easier.
The biggest piece of advice I can give you is listen to your gut. You will know the right things to do for your baby, even when you were in Neo Natal. Listen to all the advice you are given and make your own decisions, if someone has not breastfed then they can not give you advice on it. Do not be bullied into making decisions, yes they know about their own babies. By just by definition that doesn't mean they know about yours. Trust your instincts they are never wrong.
When the time comes to return to the corporate world you will still love it. But the babies will always come first. Thats okay. Its how it is meant to be. Don't apologise for it or feel guilty about it. You are still the person you always were. But make sure you pick the right childcare, and by that I mean not the childminder that put your eldest on a behaviour report at eighteen months. Just because she needed a reason to give you notice and was too weak to be honest. Paying a few more pounds everyday will make your life a lot easier. It will also avoid those phone calls when you were already on the train to London and so helpless to comfort your crying baby….
Your bank balance maybe lower and you may never get eight hours sleep again but you heart is fuller and your future brighter because of it. Enjoy the rollercoaster and make sure you take as many photos as possible on the incredible journey that you have just begun. You will never get these days back enjoy them. Take it from me, I would live them all again in a flash.
Love your slightly more experienced self xx
PS Try not to forget Hubby who already feels like he comes at the bottom of the pile after the cat…
I was asked by Tesco to write a letter to my former pregnant self offering advice based on what I know now as a mum to two. They have conducted some research which reveals that parents spend 1,212 hours worrying about their child a year. This equates to 50, 24 hour days! Topping the list of worries is the thought of their child falling ill (31%), the cost of raising a baby (23%) and the concern of having a messy house (18%).
One in five parents fine January the hardest month of the year will wallets stretched following the festive season. To help Tesco is hosting a Baby Event in hundreds of stores across the country from 16th January until the 1st February. Parents can take advantage of great deals on baby essentials from nappies and wipes to toys and clothing. They also have an online forum Tesco Baby Club which offers helpful advice and great prizes to help make parenting easier.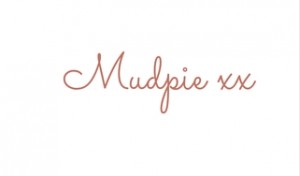 If you've liked this post please follow me on my social media channels:
Mudpie Fridays: Twitter | Instagram | Facebook | Pinterest | LinkedIn
This is a collaborative post.
Linking up to #Sharingthebloglove