If you are a regular reader, of Mudpie Fridays then you will know that I am a bit of a sucker for anything which allows me to record our lives. I am a little obsessed with putting things by such as Baby's Christmas Box and First Birthday Time Capsule (which still is my most popular post). So when husband and wife duo from Tiddlers & Nippers got in contact and asked if I would like to review one of their logbooks I of course said yes.
After all tracking Kippers development and daily patterns is right up my street. It also left me thinking I wish I had done this with Monkey as it would have saved a number of 'I don't remember Monkey doing that….' Or 'I'm sure he did this earlier/later/that didn't happen before…' kind of conversations. As a second time mum I have also realised just how much you forget between children, or are programmed to forget so you do it again! Tiddlers & Nippers have developed a range of stylish notebooks to record each stage of babies development from newborn to preschooler. The set involves four books in total
Tiddler Tracker – newborn to six months
Nipper Notebook – for recording those special memories and occasions.
As Kipper is now weaning they sent me the Tiddler Weaning Tracker which is designed to track the process of moving from milk to solids. Designed as a log book each page is broken down into three sections.
A large box at the top of each page to write down food and drink consumed and rough amounts.
An area to log sleep time and nappy changes
An area for noting down milestones and things of significance. I've also been using it to record Kipper's reactions to certain foods.
Its a simple one page per day and you add the date at the top of the page so you can start it whenever your baby is ready. Although it took me a couple of days to get the hang of it I found that it quickly became second nature. Its already proving useful to see if we have a bad nights sleep if there is anything in the day which may suggest a reason for this happening. Such as a lack of naps during the day or reduced food intake…
I can also see a tangible benefit of using it to communicate between parents and childcare providers. Be that another family member, childminder or nursery. Its a great way of demonstrating what routine the baby is use to. Plus it makes it easy to spot if things start to change. For example Kipper is starting to drop milk feeds in favour of solid food, and I had not noticed that he was just feeding for a shorter amount of time. We have ended up dropping the lunchtime milk feed all together. It was also interesting to see that whens he's off colour he goes off his food and wants more milk. Something I probably instinctively know, yet its nice seeing it in black and white rather than just having a feeling. I can see how this would really benefit first time parents. It is such a shame that I do not have something like this for Monkey to allow me to compare the two of them. The other two trackers work on a similar basis with alterations to the page layout to accommodate baby's needs: Tiddler Tracker – has five sections covering milk, expressing, changing, sleeping and milestones or notes. I like the fact that there is the opportunity to track up to eighteen events a day…. As we all know how newborns like to poo and feed constantly. I would have definitely found this useful in the first few months of both boys as I often forgot which side I was meant to be feeding on next. Toddler Toddler Tracker – although similar to the weaning tracker has more space dedicated to activities. Afterall toddlers do like to keep us busy!
Things I love:
They are designed for all parents, whether your baby is bottle or breast feeding. At the moment I am trying to move Kipper from the breast to the bottle during the day to enable me to return to work so the fact that I can record both is a big help.
Its nicely laid out, not complicated and not overly onerous on the filling in. You can essentially add as much or as little as you like.
There is also an example at the front which I used to help me when I initially started completing it.
Quality design, with seven pattern and colour options and elasticated band it looks very smart. Its also just the right size for fitting in the nappy bag.
There is enough room for six months worth of entries by which time you are ready to move onto the next one in the series.
It will make a lovely keepsake to look back on
That there is a clear progression from one tracker to the next, with each being designed around baby's changing requirements.
Designed and made by parents for parents
Each tracker retails at £18.00 each and the notebook at £13.00, you can also purchase through the Tiddlers & Nippers website and on Amazon. I think they would make a great present for any mum to be, but don't just take my word for it. For your chance to win a set of all four books please enter via the Gleam application below and note the T&Cs:
Tiddlers & Nippers Unique Baby & Toddler Tracking Journals (set of 4)
Competition is open to residents of the UK aged 18
There is no cash alternative offered
The winner will be drawn at random and receive a complete set of the Tiddlers & Nippers Journals in their choice of cover
The competition will close on 24th February 2017 at 11.59pm, the winner will be notified through Twitter
The Winner will be asked to provide an email address and full postal address
I have some giveaways running at the moment so please check them out by searching for giveaway in the search box above. Good Luck!!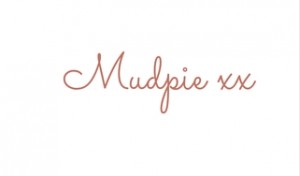 If you've liked this post please follow me on my social media channels:
Twitter | Instagram | Facebook | Pinterest | LinkedIn
I was given a Tiddler Weaning Tracker for the purpose of  this review, as ever all opinions are my own.
Linking up with #TriedTested