Wrest Park – English Heritage: Being members of the National Trust we tend to gravitate towards their properties and gardens. However visiting family last weekend they suggested a trip to a Local English Heritage site – Wrest Park. I am very glad they did as we had a great time and its made me think about investigating if there are any close by us in Sussex.
Driving into Wrest Park you are hit by the grandure of it all with its tree lined driveway and brick gateways. We parked inside the walled garden. Its situated in a large parkland so is a popular choice for dog walkers who tend to park outside as you only need to pay for entrance to the actual grounds and house.
Monkey needed to let of steam so we headed for the play area. It had various wooden climbing and play structures as well as swings and a zip line. It was difficult to drag Monkey away from it and its worth noting that you can use free of charge. Its right next to the cafe and there is plenty of outside seating. Inside its was pretty busy yet we still managed to find a table. We only stopped for a coffee and to feed the babies, but they have the typical selection of hot and cold foods and drinks which you come to expect.
Entrance to the estate is through the cafe. I was really taken with how pretty the house was, with its formal gardens at the front, and white marble statutes against the yellow sandstone of the house itself. We decided to go for a walk first as we still had the light and the weather was good and decided to make the most of it. As it worked out we didn't actually go into the house, although I think you can look round the bottom floor. Instead we walked down to the Archer Pavilion which is at the opposite end of the gardens. Monkey had been given a little booklet on the way in which he happily drew in as we started our walk (they sell pencils for 50p).
The pathways are made from a sandy material and are quite orange in colour. Although this works well in contrast to the yellow of the building it does make for a little but of a messy adventure. Monkey was fascinated by the iced water in the fountain and formal pond. It was really quite thick but he seems to have developed this fascination for wanting to walk on it. Every parents nightmare. We both spent sometime explaining the dangers to him.
We walked around the left side of the garden and looks at various little buildings and points of interest on route. There is a beautiful orangery which would make an ideal wedding venue. Monkey loved exploring and collecting sticks on route. We were very lucky with the weather catching the last of the suns rays before leaving. I would defiantly like to sit again and explore some more, as there were a number of points of interest we didn't get to as well as going in the house itself.
Things you need to know:
There are only toilets at the entrance
There is an Archeological Collections audio tour available
Address – Silsoe, Bedfordshire, MK45 4HR
Opening times vary depending on the time of year, during the Winter period from Nov to Feb it is only open at the weekends. It is also closed on Mondays and Tuesdays during early Spring so its best to check the website.
Entry costs £10.80 with gift aid for adults, children over the age of 5 are £6.50 with under 5s being free.
More information including what is on during school holidays can be found on their website
Have you any favourite English Heritage sites? I would love to hear about them in the comments below.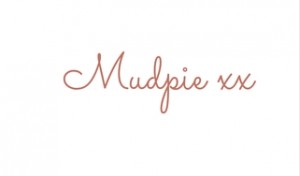 If you've liked this post please follow me on my social media channels:
Mudpie Fridays: Twitter | Instagram | Facebook | Pinterest | LinkedIn
Linking up with #CountryKids