Transformer Muck Boots: Back in the Autumn we visited Kew Gardens as guests of The Original Muck Boot Company. It was to celebrate the launch of a new collaboration with Hasbro, you can now get boots with Transformers and My Little Pony on! Monkey was instantly drawn to them, with their big bold designs and bright colours I can see them being a hit with kids of all ages.
Monkey loves the print, we opted for Otimus Prime because blue is his favourite colour. There is also a red/yellow Bubblebee and a yellow/green Grimlock option. For the My Little Pony lovers there are pink, blue and lilac options.
However its all very well a boot looking good but since we are inevitably wearing them in the mud, bad weather and more recently snow they need to do the job well too. After all Monkey is not adverse to jumping in puddles. Recently we visited Wrest Park and this gave us the ideal opportunity to try them out.
I was a little worried when the first stop was the play area, as they have a thick moulded sole. Historically play equipment and wellies do not go well together. However he happily walked cross a wooden, damp (and so slippery) climbing frame. He didn't falter once. I am sure this is something to do with the wrap around sole and the ribbing it has on it.
Unlike other boots he was just as agile in them as though he was wearing trainers.
Visually they look very different from traditional boots as although they have a plastic moulded foot the majority of the boot is made from neoprene foam. Its breathable which means it is designed to be worn through out the year. It also has a fleece backing making them very warm. Having also been sent a pair for myself I talk from experience. Even when we were out in the snow I did not need extra socks, and for someone that suffers with the cold thats pretty amazing. Its also gives me piece of mind with Monkey as I know his feet will always be snug and warm. Thank goodness I no longer have to keep hunting for welly socks for him and can chuck all the odd ones out.
Monkey put the boots through their paces not once complaining that his feet ached. Or managing to loose one and end up with a muddy sock. How many times have your kids done that?
They are a substantial boot which will stand the test of time, I have no doubts that I will be able to pass these down to Kipper one day. Priced at £49 they are more expensive but I would normally by a pair of wellies and a pair of snow boots for Monkey each year. With these I don't need the later so in my opinion you get what you pay for and they are worth every penny.
Monkey's old boots have now become redundant we will probably sew carrots in them in the Spring. I also love mine too. Hubby was so impressed that he's actually brought a pair for himself. So there we have it we are most definitely a Muck Boot Family now! I'm sure it won't be long before Kipper gets his first pair either.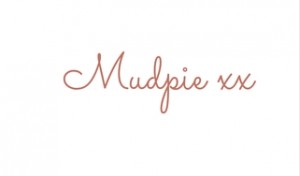 If you've liked this post please follow me on my social media channels:
Twitter | Instagram | Facebook | Pinterest | LinkedIn
We were sent both Monkey's and my boots for the purpose of an honest review, all words and opinions are my own.
Linked to #TriedTested and #BloggerClubUK