Supertreats Review: Monkey is still of the age when he wants snacks at every point in the day! Especially after school, I have lost count of the number of times that he asks if I have anything for him to eat before we even get out of the playground. He also has a very sweet tooth and I am consciously always trying to reduce the amount of sugar and chocolate he consumes. So when we were contacted by Supertreats to try out their chocolate alternative I was excited to see if Monkey would love it enough to want it over his normal requests for refined sugar!
Launched in 2015, Supertreats are made with superfood carob, which is as yummy as chocolate, but better for you and naturally rich in vitamins and mineral
Caffeine free
Theobromine free
Refined sugar free
I was a little startled to find out that a standard 50g bar of chocolate contains 6tsp of refined sugar. The caffeine and theobromine are stimulants which can cause spikes and crashes that have an impact on mood and concentration levels. The Supertreats alternative is sweetened with low-GI coconut blossom nectar, 100% natural and organic. There is more calcium per bar than in a 100ml glass of milk.
So I guess the question is how did we get on? I did not confess to Monkey that it was not chocolate in the traditional sense as I was interested to see what he thought and didn't want to sway his reaction. No surprise he loved it, preferring the Silky Milky (blue) over the Merry Berry (pink) option. I secretly think this maybe down purely to the colour of the wrapper.
I naturally had to try it out as well….. (if you twisted my arm of course) and definitely found that half a bar satisfied my sweet craving. And unlike other chocolate I could only eat half the bar without hankering after the rest of it. Which when you have a black tie event next week and still carrying some extra baby weight is a really good thing!!
As a young business Supertreats are running a crowd funding campaign to launch a new flavour – Cheery Chia Orange. They need to raise £8,000 on crowdfunder, investment rewards start from just £5. The range of super rewards will be worth more in monetary value than your contribution. If you would like to support them, please head over to their campaign.
I have always tried to make sure Monkey ate healthy but if I am honest his treats are not. I will definitely be buying more of these bars as they are the prefect snack for when we are out exploring. They are also received very well after school!
The bars  are available from Whole Food Markets, Ocado, Amazon and other leading health food stores. But hey, don't take my word for it try it out for yourself. The lovely people at Supertreats have agreed to give two of my readers a box of twelve bars worth £22.50 each. I have a one box of both the Silky Milky and Merry Berry to giveaway.
For your chance to win one of the boxes please enter via the Gleam application below and note the T&Cs:
12 x Supertreats Chocolate Alternative Bars RRP £22.50

Competition is open to residents of the UK aged 18
There is no cash alternative offered
Each winner will be drawn at random and receive either a box of Silky Milky or a box of Merry Berry. The flavour will be at the discretion of Supertreats.
The competition will close on 2nd March 2017 at 11.59pm, the winner will be notified through Twitter
The Winner will be asked to provide an email address and full postal address
I have some other giveaways running at the moment so please check them out by searching for giveaway in the search box above. Good Luck!!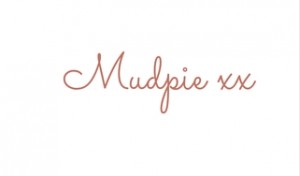 If you've liked this post please follow me on my social media channels:
Twitter | Instagram | Facebook | Pinterest | LinkedIn
I was given some Supertreats bars for the purpose of  an honest review, as ever all opinions are my own.