This week Monkey had a Science Day at school and he was so very excited, he came home with tales about putting mentos in fizzy drinks and something to do with marshmallows. I don't remember such adventures when I was at school but I know that Monkey had a great time. Keen to continue the learning at home I got out our Learning Resources Primary Lab Set and we set about making some experiments. Monkey got the lab set for Christmas and we have had hours of fun with it partly due to the wide range of apparatus included:
Magnifying Glass
Tweezers
Beaker (with measure)
Beaker
Flask with stopper
Goggles
Large test tube with stand and lid
Two small test tubes with stand and lid
Funnel
Pipette
The set also comes with ten activity cards which give you some ideas for experiments and are wonderfully wipe clean! Monkey's gets most excited by an experiment which includes vinegar and bicarbonate of soda. Blue is Monkey's favourite colour so he requested that we make a blue volcano this time round. Its really easy to do, we used the flask as the smaller neck makes the experiment even more appealing. First he coloured the water and mixed in two large table spoons of bicarbonate of soda. Then he added a small test tube of vinegar. The activity card suggests a few drops but Monkey has quickly figured out the more vinegar added the bigger the reaction. I had to stop him emptying the whole bottle in last time! Here's the result:
Things I love about Learning Resoucrss Primary Science Lab Set:
All the items are the good quality I would expect from Learning Resources. They are robust and do not feel as if they will break easily. Which is just as well when the suggested age for the set is 4-8 years.
Its great value for money, you get a lot for the RRP of £25
The activities are a good starting point, so when they open the box and want to get stuck in you can straight away. Any items needed such lemon juice, food colouring etc are likely to be things you already have around the house.
Not only that on their website you can download an additional ten activities one of which includes a ballon and bicarb. I can only imagine how much fun that will be!
This is a great base kit but as your child's interest grows you can add additional items from the Young Scientist range, which are well priced. For example the View Scope which we previously tried out makes an ideal first step into 'real science' suitable from the age of 3+.
I also love that the range includes items for the really young such as The Sensory Tubes which I used to make some discovery tubes for Kipper.
As part of the same range Learning Resources sent us some Jumbo Test Tubes which we quickly put to use in a colour experiment. Placing white flowers in some water with strong food colourings. Just like the kit they are perfect for little hands and robust enough to be put through the mill. Monkey bounded down the stairs the next day to see if the petals had changed colour! They complement the lab set perfectly.
We also received a Metal Detector, a concept totally new to Monkey. I surprised him with it on a day out and he spent ages running up and down waiting for it to beep. We even hid a few coins under the gravel for him to find. He was so excited! It was wonderful to see. Like many little people he's obsessed wit treasure! I like the fact that its chunky and easy to hold with its adjustable handle. The battery life is pretty good on it too considering we had it on for pretty much most of the morning. It sparked many a conversation about different materials especially when we found a plastic drain cover instead of a metal one!
I can not wait to hide things in the sandpit for him to be able to find when the weather warms up. Or even better going to the beach and seeing what treasure we can find! I am not sure who is more excited by that prospect me or him!
The whole range is designed to get kids passionate about science. Where Monkey is bored with learning his letters and his numbers at school. Science is something he is really interested in. I want to be able to help him develop this passion. Learning resources enables me to be able to do this.
But don't just take my word for it, they have given me a Lab Set to giveaway! You can enter via the Gleam application below, please note the T&Cs.
Competition is open to residents of the UK aged 18
There is no cash alternative offered
The winner will be drawn at random and will receive a Learning Resources Primary Science Lab Set
The competition will close on 3rd March 2017 at 11.59pm, the winner will be notified through Twitter
The Winner will be asked to provide an email address and full postal address
I have some giveaways running at the moment so please check them out by searching for giveaway in the search box above. Good Luck!!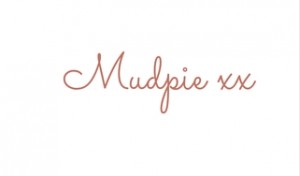 If you've liked this post please follow me on my social media channels:
Mudpie Fridays: Twitter | Instagram | Facebook | Pinterest | LinkedIn
We were given a set of the Jumbo Test Tubes and the Metal Detector for the purpose of this review all words and opinions are my own.
Linking up with #TriedTested