Reading back over my December blogging review I realised I was struggling to get back into writing after the Christmas period. Thankfully it did not last long and despite being busy making the most of my last weeks of maternity leave I still managed to post something most days. I have ended up falling into a routine which looks roughly something like this:
Monday – Day out post (normally something we got up to at the weekend)
Tuesday – Review if no giveaway or an evergreen craft/parenting style post
Wednesday – BloggerClubUK and a blog advice/tips style post
Thursday – Review and Giveaway post
Friday – Free spot for a sponsored/collaborative post or ideally another evergreen
Saturday – Living ArrowsBloggerClubUK
Sunday – Remembering These Days
Now I am back at work I know I will not probably be able to keep to this schedule but with the copy old post plugin it does mean that for three of the days I can limit the time I need. I have also just embarked on Aby's Blog Accelerator Course so expect some of my objectives below to be changing in the coming weeks as I write up a business plan and put my goals in place.
Heres what I have got up to in Jan:
Blogmin– I have finally started using my planner to make sure I am keeping on top of everything. I am a long way off perfect at the moment and with my return to work I have really cut down on the number of link ups I am joining. I would like to go back to joining in with more, as I use to do fifteen a week. However until I am happy with my corporate workload I am sticking to five:
Brand Collaborations & Events – I really thought this was going to be slowing down in January, as December had been a lot quieter on this front. However there has a been a reasonable amount coming through still and I have written a couple of pitches lately as well, so fingers crossed!  I am aiming to write two pitches a week to keep a constant stream of reviews and giveaways. This month I have worked with  ErgoPouch, The Moments Journal, Tiddlers & Nippers, Muck Boots and I have also written my first post for Bostik Bloggers – Valentine Day Crafts. My favourite collaboration was with Tesco where I wrote a letter to my pregnant self to help promote their Baby Events. I really enjoyed writing it as it just flowed. If only all posts could be as easy to write!  February is feeling busy quite busy and I have a number of other bits sitting in my email which I need to finalise. Although I am being wary of taking too much on and then loosing the evergreen posts because I run out of time.
Social Media – is still for me is all about automation because I haven't quite got there yet!

My instagram following is increasing well and I hope to have it in a position to earn from it by the time I attend BlogOn in May. The  instagram hashtag #RememberingTheseDays which I run with Laura has now reached over 20,000 which is a real achievement for us since we only passed 10,000 back at the end of November. My strategy for Instagram has not changed. I am continuing to grow it by joining instagram instants participating in two a night at UK Instagram Support and Instagram Bloggers UK. After each session I always pick up a couple of new followers. I have also joined 6 PODs now, if you want to join more then its worth looking in FB groups as there are normally threads asking for people who are interested in joining.
Twitter – This month was the first month that I was able to reuse my spreadsheets and although I have to go in and alter the dates its so quick. Definitely been worth all the work of putting them together. I have about two months worth of posts left to build in to a spreadsheet and I am considering processes around having seasonal tweets as well. Thanks to the spreadsheets I am seeing more interaction on Twitter which in turn is driving my klout score up. I reached 71 which is the highest I have been since falling pregnant! Although it is still not a big referrer of traffic to the actual blog. I just need to remember to go in each night and respond and thank people for the RTs. I have also come across something called Co Promote which my friend Becky at Cuddle Fairy told me about. I have been playing with it a little as its a great way to get your posts advertised for free. I need to understand it more but I think its potentially a great way to get some extra exposure, so watch this space as I am sure I will be writing about it soon.
Facebook – In the panic of getting ready to go back to work I am yet to even start the course that I signed up to…!! But I will get round to it and I have high hopes for finally being able to crack
Courses & Reads – I'm ignoring this one this month!!!
January Action Points – Review. 
I am feeling pretty impressed with myself as there is only a couple of things I haven't managed to do before going back to work:
Shaw Academy digital marketing course(s) – I am half way through and need to finish before the deadline – *Still need to do!*
Set up a proper newsletter ..*Still need to do!*
I wrote my Blogging Goals Post and I hope to expand on this further with Aby's course.
Build a spreadsheet to enable me to track SEO – ing old posts I am planning on trying to do 5 a week starting with my most popular *still need to do*
However returning to work I want to keep my acton points for this month to a minimum so in addition to the above my February Action Points 
Change my theme to a Pigdig one I have chosen… I may even ask them to do it for me!
Finally start my Facebook course and continue work on The Blog Accelerator course.
Happy Blogging xx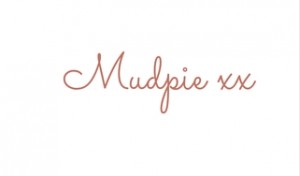 If you've liked this post please follow me on my social media channels:
Mudpie Fridays: Twitter | Instagram | Facebook | Pinterest | LinkedIn