Today I Return to Work from Maternity Leave: I had initially thought that I would post this last Monday when I officially returned to work. And what a return it was! I went straight into a two day conference with a black tie event in the evening. It turned out that it was a great way to do it as it meant I managed to catch up with a lot of people all at once…. Did I also mention that I also had two nights of uninterrupted sleep! It was also a great reminder that I do work for a very successful FTSE 100 company, that continues to support me in my parenthood journey. However in the end I decided to wait. The reason being is this post is 100% selfish. Its a reminder of all the great things I go up to in my nine months of freedom. Its written for me not for anyone else, so here we go;
Number one had a baby! Kipper, boy at 5.43am on 6th of May 2016 – managed to keep said baby clean, dry, fed and loved all while juggling a slightly older more demanding Monkey. That means that my maternity leave was a success, anything else on top of that is a bonus:
Spent a few days in Neo Natal
Had a New Born Photo Shoot
Monkey left nursery and started school
Held a Paw Patrol Party for Monkey's 4th Birthday and all the planning it involved (with a newborn!)
Spent two weeks in Spain with a 4 month old
Spent a few days near Norwich for Monkey's first October Half Term
Went away for a long weekend away to Cambridge
Had our first family festival experience
Celebrated Christmas by visiting Lapland UK and also staying overnight in Legoland
Went self hosted and managed to attend a Blogging Conference.
Started an instagram community with Laura at Life with Baby Kicks – #rememberingthesedays
Made some new NCT friends and enjoyed Baby Sensory each week
Caught up with old friends and spent time with family
Started Kipper swimming and we had some underwater photos taken
Managed to visit some new gardens and National Trust places – Batemans, Borde Hill Gardens, High Beeches Gardens, West Dean Gardens, Mayfield Lavender Farm, Loseley Park Garden, Mottisfont, Scotney Castle, Sissinghurst Castle, Kew Gardens, Wrest Park and Petworth House.
Managed some great days out with Monkey – Aurndel Wetland Centre, The Level, Drusillias, Harbour Park, Pooh Bridge, Fishers Farm Park and the Brighton Snowdogs
We picked our own pumpkins and went to a Pumpkin Festival
Enjoyed strawberry picking
Celebrated Kippers first Christmas and New Years Eve
Secured the post of Parent Governor
We had a great nine months, of course going back to work makes me feel a little sad that my maternity bubble is over. Rather than wallow in self pity I decided to record all these moments. Many of the above activities have also been represented on my Instagram Account. I like nothing more than looking back through these photos and remember all the great stuff we got up to. Rather than using my phone I decided to print Instagram Photos into a little hand held album. Not only is it the perfect size to travel with me when I visit clients who want to see pictures of Kipper it will also fit nicely into his memory box at a point in time. For the moment it is sitting on my desk.
I really like that I can choose the pictures (1, 4 or 9) on the front cover and add in my own text both on the cover and on the inside page. I decided not to include the comments under the photos because of some of my hashtags were in them, instead opting only for the date.
Ordering the book was very straight forward, all you need to do was to select the number of photos either 25 or 50. As you select them it counts up the number on the lefthand side so  you don't need to keep track yourself. I opted for 50 and they will automatically pre-populate in date order. You can add your personalisation and select to add comments and/or dates. My little album arrived with a few days and also my initial reaction was that its a little small, yet the size has definitely grown on me. I am thinking that I may actually print a book out each month as it would make a wonderful diary.
Their tagline is
Printrbook – the simplest way to print Instagram and Facebook photo books
https://printrbook.com
I have to agree based on my experience it most definitely is. Its also very good quality with a glossy cover and thick paper. A 25 page book costs £12.99 and 50 page book costs £15.99 with free world wide postage. The lovely people over at Printrbook have offered my readers a 10% discount code all you need to do is enter out17mud10 at checkout. The code expires on 31st March.
I would definitely recommend this service to friends and family.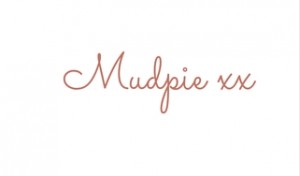 If you've liked this post please follow me on my social media channels:
Mudpie Fridays: Twitter | Instagram | Facebook | Pinterest | LinkedIn