Aww 'You are the bows from which your children as living arrows are sent forth"
Kahlil Gibran
Welcome back to another week of Living Arrows, a place to link up your weekly photos of family life over at What the Red Head Said. Last weekend was my first after my return to work so in my head I had plans to have a family excursion. What really happened was that pretty much everyone was poorly and no one had any energy to do anything. Plus the weather was rotten. So we didn't go out but we still had a little bit of quality family time.
On the Sunday Monkey and I went to a party from one of his little friends at school. He had a great time with bouncy castles, temporary tattoos, face paint and DIY icing of cupcakes! Here he is showing off with his (apologies for the bad phone photo), it didn't last very long when we got home. Although he did his usual which was to lick off all the icing and not actually eat the cake. It became apparent that he was revealing in having me to himself and at times wouldn't leave my side. This week is his half term and I have plans to take him out on his own for the day, he will definitely benefit from some mummy and son time.
As for this one, he's been following me around the house. Having learnt to crawl little over a week a go there is now no stopping him. Although he is not particularly quick at moving he knows what he wants! Monkey didn't crawl so this is a whole new experience. Needless to say this coming weekend we will baby proofing the downstairs and trying to find the stair gates.
Monkey is now on half term and although I am not off all week – I felt too guilty to take all of it off, I have a couple of days. I hope all of you have a wonderful half term if you haven't had it already!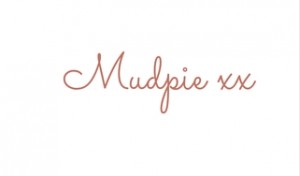 If you've liked this post please follow me on my social media channels:
Mudpie Fridays: Twitter | Instagram | Facebook | Pinterest | LinkedIn
Linking up to #LivingArrows