When we visited Cambridge for the weekend we had planned to spend the Sunday exploring Wimpole which is a working estate run and owned by the National Trust. Due to the rubbish weather we only managed to spend a couple of hours exploring, but I think to do it justice you really need to spend a whole day there. If we ever local again then we will be back to see what we missed first time round.
Arriving around 10.30am the car park was already pretty full, even though it is huge! Yet walking around we did not feel like there were lots of people there. I liked that there are signs all over the place pointing you towards the farm, house, play area etc. You could easily get lost! Our first stop was the Parterre at the back of Wimpole Hall. Although there was very little colour I was struck by how pretty it was with its bell shaped trees and box hedging.
Monkey was fascinated by the Folly which is perfectly placed and in line with the main house. It sparked a lot of conversation about why people wanted ruins in their grounds. Having visited a number of National Trust venues while on maternity leave I definitely noticed the similarity with other Capability Brown properties such as Petworth House and Sheffield Park. I must be getting old as I would never have thought about it before! I found a map listing all National Trust 'Capability Brown Places' and now have plans to try and visit them all!
From the house we walked along to Home Farm, they had pig feeding which we missed! They had other times throughout the day but due to our early departure we didn't make another one. Monkey as a little upset by the having never fed a pig before. Especially as they had some gorgeous piglets which were only a few days old.
Being a working farm there was a lot of focus on education, as we explored the barn we came across a model of a combine harvester showing how it worked. There was also information about all the different types of grain. Monkey got the chance to pet a giant rabbit before we headed over to the play area. And this is where it started to go wrong! There were lots of tractors to play on and we had thought about getting a coffee and letting him run off some steam before having to drive back later.
Then the heavens opened. Thankfully there is a cafe overlooking the area so we huddled under the veranda and ate hot sausage rolls. Everyone else had the same idea so it was a little busy but we still managed to find a high chair. The cafe stocks the same sort of food and beverages that we have come to expect from a visit to the National Trust including kids lunch boxes. They also have a restaurant onsite which I think has more options for main meals.
As we sat there getting freezing cold watching the rain it dawned on us that if we got wet it was a good two and half hour drive home. So whereas we would normally not be put off by bad wether we made the decision to cut our losses and return home.
Monkey was bitterly disappointed and to be honest so was I. There is so much to see at Wimpole I felt a little cheated that we hadn't been able to get to more of it. Next time we plan to see:
The Walled Garden & Cottage
Walk around the Hall
Stop by the Adventure Playground which we never made it to as this is different to play area in front of the cafe
Walk down to the lake and see the Chinese Bridge
Collect an Explorer Pack and try our hand at Geocatching
Feed the pigs (obviously)
So that was it, we only spent a couple of hours at Wimpole although we did manage to pick up some handmade fudge to eat in the car on the way home, which made our early departure a little more palatable.
Things you need to know:
Unlike other National Trust properties there are plenty of facilities, with toilets and baby change as you enter at the Stable Block, Restaurant and also over by Home Farm
The parkland is open all year round from dawn to dusk. At this time of the year the farm is open from 10.30 to 5.00pm, the Hall from 11am and Gardens from 10am. It is worth checking out opening times here.
Entrance is free for National Trust members if not, you can purchase an estate ticket which includes the hall, home farm and gardens for £18 (adult), £9 (child) or £45 (family). They also have a farm only tickets at a reduced rate of £11.50 (adult), £5.80 (child) or £28.80 (family). All these prices include gift aid.
Address – Arrington, Royston, Cambridgeshire, SG8 0BW
Further details can be found on their website.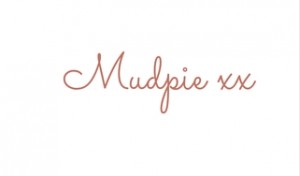 If you've liked this post please follow me on my social media channels:
Mudpie Fridays: Twitter | Instagram | Facebook | Pinterest | LinkedIn
Linking up to #CountryKids