Moving to a Pigdig Theme: So you may have noticed that Mudpie Fridays has undergone a little bit of a makeover? For a while I have been wanting to change the theme. Not that there was anything wrong with my old one, it's just it's been the same since I started writing. What with going self hosted and with Mudpie Fridays coming up for its second Birthday next month I fancied a change. I wanted something a little more grown up and this is where Pigdig comes in.
I had noticed that a lot of blogs that I liked the look of had a little note right at the very bottom with the name Pigdig. Yet the layouts were all different so I thought it must be some expensive personalised solution well out of my price range. That was until I googled them and found their website. They offer a range of themes for both WordPress and Blogger sites very reasonably priced.
I was attracted to the Grid theme because if would allow readers to see a number of my posts on the homepage. My homepage like many others is by far my most viewed, so I am hoping that by doing this it would help my bounce rate and encourage people to read some of my other posts. Plus it has loads of sharing buttons hopefully increasing the likelihood of things being shared.
I also love that I can personalise the theme as much as I like. So it will also be unique to Mudpie Fridays. Yet I still procrastinated for a good month or so before actually taking the leap. I was going back to work so really the last thing I needed was the stress of changing something and if not working. But then lovely Hannah over at Hi Baby Blog told me that they also offered installation. Reading their website it sounded as though I would need to switch my hosting but after contacting them they said they would do it with no additional charge as long as I competed a form after purchase. Which I did and added in a long list of demands such as please add back in my tots100 badge!
Within 48 hours my new theme was up it happened when I was at work so it was a great surprise to see the changes when I logged in that evening. Doing it this way meant that it was seamless for my readers and I had something that would surfice should work mean I couldn't spend time playing with it in the evenings. I am still yet to fully customise it, although I have been playing and have added some widgets into the footer and side bar. I have also moved all my categories into the header. With this in mind I have also removed a category from the home page – Blog Life. It does now mean that if you want to link up with BloggerClubUK or see the weekly photos featured in #RememberingTheseDays then you will need to select the Blog Life category in the menu bar.
So far I am really happy with my new theme, I especially like the Instagram feed across the bottom and the fact that you can see how many social media followers I have across the networks. So if like me you are unsure, take the jump. Moving to a Pigdig Theme is so easy and I am so happy with the results!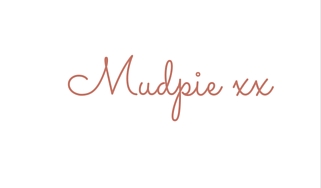 If you've liked this post please follow me on my social media channels:
Mudpie Fridays: Twitter | Instagram | Facebook | Pinterest | LinkedIn