Summer Infant Babble Band Monitor Review
I can not wait to get away with the boys in the May half term, being back at work makes me really appreciate our holiday time. We are also hoping to arrange a villa holiday later in the year. When we were sent Summer Infant Babble Band Monitor to review I could see how it would work perfectly in these scenarios. What I didn't count on was the convenience it gave me when I was at home. Before I went back to work one of the things I needed to do while I was on maternity leave was to get Kipper use to having his naps in his cot. As they have small cots in the nursery for the young babies and I wanted to try and make the process as smooth as possible. It was going to be a challenge for both me and him, especially as he was use to falling asleep wherever he decided. They always say your routine just happens with the second. What made the whole process easier was this brilliant Babble Band Monitor from Summer Infant.
So what is it?
Babble Band is the first ever wearable digital audio baby monitor, which was launched in June 2016. Although we have a static monitor with a clip on the back its can be difficult to carry around. I normally hook it in my back pocket and often end up sitting on it. Also we have a reasonably long garden, it goes out of range very quickly which means I can not get everything done that I want to. Instead I tend to have to keep going to check the monitor which kind of defeats the object of having one. So I guess I was interested to see if this new monitor would solve my problems like it claimed.
In the box you get:
Portable nursery unit
Wearable wristband
A pair of mains adaptors
Mains cord and plug
Instructions manual
There really is no assembly required, you just attach the mains adapter to the back of the power pack, charge up the band by placing it on top and you are ready to go. I do like the fact that they have included a two pin adapter should you wish to use it while travelling. On the front under the on switch there is a little LED light which goes green when it is fully charged and red while it is charging. The wrist band has a low battery alert.
Initially I started using around the house while Kipper was sleeping outside of his cot as long as there was a plush socket nearby. It gave me all the freedom I needed to move around the rest of the house getting on with the things I wanted to do. Evening hanging out the washing. I would say mowing the lawn but that does tend to be one of Hubby's jobs. I wonder how he will feel when he realises he can not use the baby as an excuse not to do it anymore, especially as it has a range of up to 800ft or 240m. The band will alert you if you go out of range.
The lights on the wrist band let me know when he is stirring and if I am very lucky I can get to him and put his dummy in before he wakes fully and prolong his nap time. Quite often I would not hear our other monitor straight away and so miss that chance.
Now Kipper naps in his cot I use the Babble Band during the day and our old conventional monitor at night time. The only reason I do not use the Babble Band at night is because his other monitor comes with the mat that goes under the mattress. During the day I can run around getting things done with just a quick glance at the wrist band. If I am hoovering the fact that it also vibrates is a real bonus. In fact it has three monitoring modes. These are audio with volume control, lights only and vibration.
I can see us using this a lot when we go and visit friends as well. Its always been too much of am effort to take our traditional monitor, with this we can put Kipper down to sleep in a different room, rather than having him sleep in the buggy with us. My only regret is that this was not available when Monkey was small.
Things I love:
That the wrist band is adjustable so that we can both wear it
It is also made of soft silicone so it is not uncomfortable when moving around and by its nature it is hands free
It is very light, ideal for taking away and you dont need to take any additional chargers, plugs or cables
Because it uses digital technology it means that there is a private and secure connection between the monitor and the wrist band. This is different to other monitors and we have had things interfering with ours previously
It comes with a 1 year warranty
The rechargeable battery which has up to 8-hours of continuous use is more than adequate
Overall I would definitely recommend this monitor to friends and family. Not only does it represent good value for money at a RRP of £49.99 it also gives you piece of mind and the freedom to spend nap time doing whatever it is that you want to do instead of being tethered to a traditional monitor. At the time of writing this post its currently available at Toys R Us with £10 off at £39.99.
Summer Infants have very kindly given me one of these fantastic versatile monitors to giveaway, please enter via the Gleam application and note the T&C below. Summer Infant Babble Band Wearable Audio Baby Monitor
Competition is open to residents of UK aged 18 or over
There is no cash alternative offered
The winner will be drawn at random and receive a Summer Infant Babble Band Wearable Monitor
The competition will close on 6th April at 11.59pm, the winner will be notified through Twitter
The Winner will be asked to provide an email address and full postal address
I have some other giveaways running at the moment so please check them out by searching for giveaway in the search box above. Good Luck!!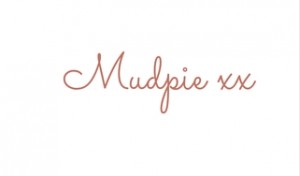 If you've liked this post please follow me on my social media channels:
Mudpie Fridays: Twitter | Instagram | Facebook | Pinterest | LinkedIn
This is a collaborative post, we were given a Summer Infant Babble Band for the purpose of this review, all words and my opinions are my own