Regular readers of Mudpie Fridays will know the when I returned to work from my second lot of maternity leave I wanted to try and go away once a month. To spend quality time together away. I find I switch off better away from home. I guess thats one of the negatives of working from home both corporately and from a freelance perspective. In January we went to Cambridge in February we went to Warwick. This is driven partly by the fact that we brought Merlin passes in the sale and I am determined to make the most out of them.
Our intention was to visit Warwick Castle over the weekend, but because of Doris we decided to head up early on the Friday and try and visit that day. Since the weather forecast was not in our favour for the rest of the weekend.  From home Warwick is about two hours, by the time we arrived around 11.30 the carpark was already full and we were directed to park in town. If this happens to you don't worry as there is a little carpark literally just off the high street in Capel Row which was very reasonably priced at £3 for the afternoon. It was about at ten minute walk to the castle.
We arrived just in time to see the Bow Man who proved rather entertaining. As you enter there is a board which gives you details of everything going on, and its worth checking the website on the day you intent visiting. The thing I like about Warwick Castle is there is jut so much to do. You really need a whole day to take it all in, as we only had an afternoon we decided to do the main attractions. One day I will get a chance to walk around the grounds..
Once inside the actual castle Monkey and Daddy went up to explore the battlements while I fed Kipper. There is plenty of seating around the grass area in the centre and a place to grab a coffee. We decided to give the Dungeons a miss as Monkey is probably a bit young for them. Once they had finished exploring Monkey had a kids burger meal for £4.35 (without discount) which I think is pretty reasonable compared to other attractions we have visited.
Then it was time to explore the castle. There was big wows as we walked into the great hall and saw all the suits of armour. One end has been given over to wax works hosting a traditional tea party and drinks. I found it a little eerie and was half expecting them to come alive! It didn't bother Monkey in the slightest he was just happy to explore. Its not suitable for buggies, since Kipper was sleeping he stayed outside with Hubby. Of course visiting with a four and a half year old meant that we flew round it quickly. I was pretty impressed that he knew who Henry the 8th was without me even pointing him out.
They have a new story time session in one of the turrets. This is free but you do need to book in advance. As we were tight for time we decided to give it a miss. However we will be back in the Summer to try it out. I also have my eye on trying out their glamping over the holidays. Of course we couldn't avoid the gift shop for ever. Sympathising with the other parents whose little ones were walking around in Warwick branded knight gear. Monkey has a knight costume so I thought we would be pretty safe. However I had not counted on the Robin Hood bow and arrow set. After some negotiation on this will be your only gift all weekend we walked out with the set. The bow, with extra arrows and a hat came in at £14. To put this in perspective a Warwick knight outfit of tunic, hat, sword and shield came in at £25. It did prove a great source of amusement in the hotel.
Being Winter the castle closes at 4pm the last show of the day is the Treborchat. The show is pretty impressive from an adults perspective so I can only imagine what its like in the eyes of a child. The compair was very good explaining the story between the House of Lancaster and House of York.
This will definitely be on our list for another visit in the warmer wether and hopefully we will get a whole day and take part in some of the other activities, such as story time, archery and the bird of prey show. For the price of entry this time of year you get a lot for your money, I just wished we lived a little but closer.

Things you need to know:
The castle opens every day apart from Christmas Day at 10am, closing time vary depending on the time of year and event, details are available on their website.
Ticket prices – full price castle tickets are £19.20 for an adult and £16.80 for a child, both reduce to £13.00 if booked more than five days in advance. For castle and dungeon tickets the price is £22.80 for an adult and £19.20 for a child these reduce to £16.00 each if booked five days in advance.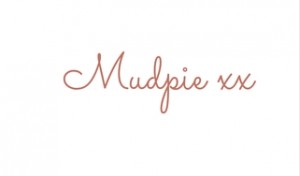 If you've liked this post please follow me on my social media channels:
Mudpie Fridays: Twitter | Instagram | Facebook | Pinterest | LinkedIn