I would like to think that I am bringing my boys up in a manner which encourages them to care about the world around them. With this in mind, this year we will be taking part in Earth Hour. For those of you that have not heard of Earth Hour before if when millions of people around the world switch off their lights for one hour to show they care about our planet and demonstrate against climate change. Last year 178 countries took part.
This year marks the 10th anniversary of Earth Hour which takes place at 8.30pm on Saturday 25th March 2017, at this time iconic landmarks across the UK will be switching off their lights, from Big Ben and Buckingham Palace, to Brighton Pier and Edinburgh Castle.
Monkey and I have been preparing by making our own elephant lanterns out of old milk bottles, glue and tissue paper. This is a great fun activity for little ones to try and as you make them it gives you a chance to discuss why its so important we support WWF in this pledge.
To make your own you will need:
Clean 2 pint milk bottle
Tissue paper of various colours
White glue and applicator
Cellotape
Pair of goggle eyes
LED candle
Step 1: Cut around the middle of the milk bottle at the base of the handle(where it meets the bottle). I then trimmed the handle a little so that the trunk was a couple of centimetres shorter.
Step 2: Cut two ear shapes from the rest of the bottle and secure these with cellotape on either side of the bottle.
Step 3: This is the fun bit – cover the bottle with glue and multi coloured tissue paper. Monkey decided that it reminded him of Elmer. I think it took us about 20 minutes to do this bit.
Step 4: Once the tissue paper was dry we added the eyes
The only thing which is left to do is to add the LED candle underneath when it gets dark. It took us around 30 minutes to make one of these from start to finish. I think it turned out really well and Monkey had a great time doing it.

If you would like to get involved in Earth Hour you can find this tutorial and all about how to make your Earth Hour matter on the Earth Hour Website. They also have an ideas pack which you can download that includes some ideas on how to protect the planet as well as some suggestions on how you could spend that hour:
Reading by torchlight under the duvet
Sponsored silence
Night-time wildlife walk
Have a picnic under the stars
Toast marshmallows on the fire pit
Host a star gazing party
We will be turning our lights out on the 25th March at 8.30pm will you? If you decide to take part make sure you sign up at Earth Hour Website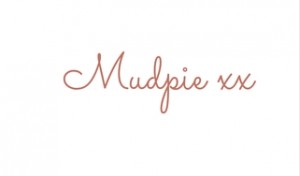 If you've liked this post please follow me on my social media channels:
Mudpie Fridays: Twitter | Instagram | Facebook | Pinterest | LinkedIn
This is a collaborative post