Party Bags & Supplies Review and Giveaway: Birthdays a pretty big deal in our house, I always try to make them extra special normally starting planning about six weeks in advance. Both the boys have early Summer birthdays which is the perfect time of year to host something at home and in the garden. Although saying that we have been caught out before weather wise and with Monkey starting school and now having a class of twenty odd kids this year will be the first year we hire a hall. He has requested a SuperHero party this time round. However before Monkey turns five Kipper has his first birthday!
We will be holding two parties for Kipper, one with his little NCT buddies and a family gathering at home. Ive learnt my lesson on the later, first time round with Monkey we had a huge get together and I spent the whole time entertaining and hardly any time with Monkey at all. It went by in such a flash I think we only managed one photo of the three of us and we didn't even get round to cutting the cake. This time round it will be a much quieter affair.
Monkey's First Birthday Party theme was The Hungry Caterpillar and strangely enough we have settled on the same theme for the NCT party. Its perfect as we have a little group of both boys and girls, the bright colours instantly appeal and we all love the story. You can read all about Monkey's Hungry Caterpillar Birthday here, I also have a Pinterest board set up. Its scary to think I was planning the same themed party almost five years ago. Now I went a little over board with the theming but you don't have to, one of the easiest way to theme a party is by buying table ware. With all the NCT mums having at least one other child and many of us being back at work, we have decided to keep the stress levels to a minimum and have done just that. Our party ware has come from Party Bags & Supplies.
One of the things I look for when choosing where to buy our party supplies from online is that they have a wide range of themes. Especially as I will be buying for more than one Birthday at a time now. Fast delivery is also very important as inevitably I will have forgotten something or we will have a few extra unplanned guests and need something last minute. If found their website very easy to navigate and everything is grouped together. Party Bags and Supplies also have party kits which include pre filled party bags making life even easier. If you want to make up your own then there is also a large range of well priced toys and gifts.
Not needing party bags this time round I ordered items individually and I was really surprised with how much we could get for just over £30 despite ordering branded pieces
Two Hungry Caterpillar Party Pack for 12 which were £10.99 each
An extra packet of 12 Hungry Caterpillar plates at £3.50
Two extra packets of 12 Hungry Caterpillar cups at £3.00 each
To make the money go even further they offer unpatterned coloured table ware which you could mix up with branded bits. With a pack of 8 plates starting at £1.13 thats really good value. The items arrived promptly and well packaged so there was no chance of anything getting damaged or squashed. I will be ordering from them again especially as they have a huge range of SuperHero supplies. If you are currently organising a Birthday party then you may want to check out my Party Checklist which hopefully will help take some of the stress out of it. If you are looking for some inspiration then have a look at some of our other themes such as The Gruffalo, Going on a Bear Hunt (my favourite) and Paw Patrol.
Party Bags & Supplies have very kindly offered my readers an e-voucher for £30, you can enter via the Gleam application below and please note the T&Cs:
Party Bags & Supplies £30 Voucher

Competition is open to residents of UK aged 18 or over
There is no cash alternative offered
The winner will be drawn at random and receive a £30 e-Voucher for Party Bags and Supplies
The competition will close on 12th April at 11.59pm, the winner will be notified through Twitter
The Winner will be asked to provide an email address and full postal address
I have some other giveaways running at the moment so please check them out in the Blog Giveaways Page above. Good Luck!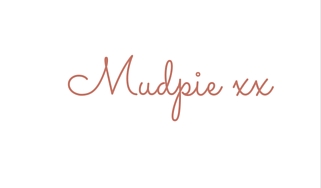 If you've liked this post please follow me on my social media channels:
Mudpie Fridays: Twitter | Instagram | Facebook | Pinterest | LinkedIn
This is a collaborative post, we were given £30 to spend on their website to experience their service and quality of goods. All words and opinions are my own.