Surfs Up 2 Review: Today we an exciting trip to Sony Pictures Home Entertainment in London to see Surf Ups 2 Wave Mania which is out for release on DVD tomorrow. Having been fans of the first film Surfs Up, Monkey was excited to see the screening.
The film follows surfer penguin Cody Maverick as his childhood dream comes true when The Hang 5, a world famous surf crew known for their extreme stunts and personalities, visits his island.
Cody Maverick, hungry for a new challenge, convinces The Hang 5, voiced by WWE Superstars John Cena®, Undertaker®, Triple H®, Paige™ and Mr. McMahon® to let him join them on their journey to a mysterious surf spot known as The Trenches, where legend has it, they'll find the biggest waves in the world. Cody soon discovers that the life he left behind might be more heroic than what any death-defying wave has to offer.
Monkey loved the film with his favourite bit being the ending. Not wanting to give the game away – the main character realises the error of his ways and quickly becomes the hero of the day. A little predictable but the film did cover off some good life lessons along the way around friendship and appreciating what you have.
While at the showing Monkey had the opportunity to try out surfing for himself. He loved the experience and it turns out that he's pretty good at it. His balance is obviously a lot better than I realised, my brother an avid snowboarder will be pleased! We also had fun and games making his own Surfs Up tile and having a some arm painting done.
The film which is 1 hour and 21 minutes long is ideal family entertainment rated PG. The DVD which launches on Monday 20th March, comes with some bonus material:
Bloopers!
"Behind the Mic: Hanging with the Dream Team"
"Chicken Joe's Extreme Slaughter Island Tour"
"How to Draw Your Favorite Characters with Henry Yu"
"Inside the Music with Composer Toby Chu"
I would definitely recommend this, its been a while since Monkey (aged almost five) watched a whole film so he was obviously impressed. As for Kipper, well he was more interested in practicing his crawling skills, at ten months it will be a while before he will be busting some moves on a surf board!! You can get your own copy at all good retailers and online at Amazon for £7.99.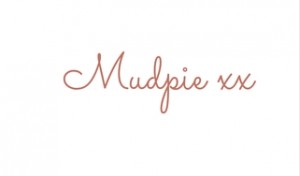 If you've liked this post please follow me on my social media channels:
Mudpie Fridays: Twitter | Instagram | Facebook | Pinterest | LinkedIn
This is a collaborative post