Mothers Day Jewellery – Its that time of year again when we all try to make the most important ladies in our lives feel extra special. This year Mothers Day falls on the 26th March and I for one have been racking my brain as to what to get my mum this year. Jewellery is always an option but I often worry about buying it online, will it be the quality I expect? Is it good value for money? True to size? These are all questions I have asked myself before, so when Pia Jewellery got in contact and asked if I would like an early Mothers Day Treat, I thought it would be a good opportunity to see if they lived up to my expectations. So I guess the question is …where my doubts founded or not?
First off they have a wide range of jewellery in all different coloured metals and gemstones. So there is bound to be something which will suit all tastes. I opted for one of their Mother Day sets a Labradorite necklace and Labradorite earrings. I was attracted by the colour of the stone online and wondered if it would be as beautiful when it arrived. I also really liked the unusual shape of the pendant.
The jewellery came in corresponding purple and lilac boxes with light grey velvet effect fabric on the inside. The boxes give the feel of quality yet the prices for the jewellery is very reasonable. I like the attention to detail on each piece, both are cased in sterling silver with hammered edges. The addition of the blue topaz charm on the pendant gives a feeling of class. The stones are as pretty as I hoped, especially the pendant which has an almost iridescent sheen to it.  They are also a good size, as sometimes things can look a lot bigger than they actually are online. I like my earrings to be noticeable (when I choose to wear them) an these most definitely are.
So in short I am happy with the quality and the size, they look like the pictures online and I think the pieces are good value for money. The necklace costs £39.00 and the earrings £25.00. I would definitely look to buy jewellery from Pia Jewellery again, my biggest problem would be deciding what to buy as there is so much choice!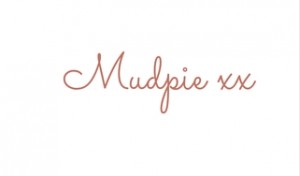 If you've liked this post please follow me on my social media channels:
Mudpie Fridays: Twitter | Instagram | Facebook | Pinterest | LinkedIn
I was given a Labradorite necklace and earrings set for the purpose of this review all words and opinions are my own.