Breast Milk Jewellery: To say I have an emotional attachment to breast feeding would probably be a bit of an understatement. Especially as the beginning of my feeding journey with Kipper had such a precarious start! Yet I was determined to give him the same start to life as I did Monkey. So even when we had our trip into Neo Natal and had to succumb to formula to be 'allowed' home (believe me there were a lot of tears!). I persevered and we needed up switching back to exclusively breast feeding.
After that initial hiccup our feeding journey has been relatively pain free. Although I do admit to giving Kipper one bottle a night from around three months. This was partly to try and encourage him to sleep through and partly because I had intended on returning to work at six months. I couldn't run the risk that he wouldn't take a bottle! Monkey had been so flexible and I think this was because of introducing a bottle early.
As I write this ten months in I am surprised by just how long we have fed for. Although now I am back at work I still manage to breastfeed Kipper morning and evening. Although at the weekends he does try to chance his luck. I'm amazed that my body's has adapted so well. Even when I had to stay two nights away and couldn't express, (I did try but my boobs were not having any of it) my milk has remained. It was that experience, and the sudden realisation of thats it, that prompted me to look into ways of creating a keepsake. I genuinely thought when I returned home that I would no longer be ale to feed and I was sad. Although I could never replace that feeling of feeding and the connection, somehow having a keepsake made it feel slightly better. Something to carry with me reminding me of the wonderful experience I have had with both boys. I am a little keepsake mad!
So I decided to have some of my breast milk turned into a piece of jewellery with Mom's Own Milk
There are lots of options and designs on the Mom's Own Milk website and if breastmilk jewellery isn't up your street you can put a lock of hair into the resin instead. Their choice is so wide that you should be able to find something which matches your personal style and requirements. Since the tree of life pictures have been a bit of a thing while I have been feeding I decided I wanted to try and incorporate this too. So I opted for their Tree of Life Pendant with colour tinting so that you can just see some colour below the filigree tree.
I am really happy with the way it has turned out. I changed my mind about the tinting halfway through and they were very helpful in showing me the options available. It sits nicely and I've had some comments on how lovely it looks. If you would like something similar prices start at £55.00.
So if you wanted to get your own breastmilk jewellery made how does it work? Well Mom's Own Milk will discuss with you via instant messenger your requirements which is pretty handy. In fact they come back to you really quickly which is great. Then you receive two breastmilk collection bags, one of which has five little viles in. I think each vile must take about 5ml of milk. There are clear instructions on how you should package the milk and it comes with a pre addressed and postage paid. It really is as simple as that.
Moms Own Milk are offering my readers 10 % off their single inclusion boob awards charm beads purchased through their app. To claim the offer simply download their app by visiting this link: www.momsownmilk.com.
Navigate to the Home page (first image at the top that looks like a house).
Scroll down to the Single Inclusion Boob Awards (CBR) option.
Choose the bead from the options available and ADD TO CART.
Select the GO TO CART option and PLACE ORDER. You will be navigated to a login page, so either log in to your existing account or create an account and check out using this code: MOMS/BOOBS10OFF
The discount code must be entered before the order is completed.
The unique code expires at midnight on 25 April 2017. The voucher cannot be redeemed for cash, exchanged or applied after expiry.
Kipper is most likely to be our last Baby and therefore once I stop feeding him that will be the end of my breast feeding journey. I am no way near ready to give it up. Yet at the same time I know ultimately it probably won't be me who will decide. Now I will have something to remind me of that special time.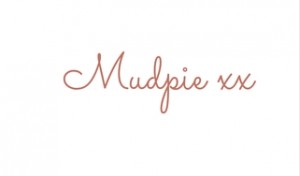 If you've liked this post please follow me on my social media channels:
Mudpie Fridays: Twitter | Instagram | Facebook | Pinterest | LinkedIn
 This is a collaborative post.