#Blog_Giveaways: Recently I have been having some success with driving traffic to Mudpie Fridays by hosting some giveaways. I am trying to host a couple a week to try and keep the traffic constant. Obviously the popularity of them depends on what the actual giveaway is for. So far from my experience it tends to be vouchers and toys which seem to be doing particularly well. I wrote all about how to promote a giveaway a few months ago, with this in mind I have decided to set up an actual Giveaway Page.
The page has been doing really well as at the bottom of each giveaway I add a link to encourage readers to check out some of my others. So I thought it would be a perfect opportunity to offer this to others and have set up a little link up so everyone can link their own giveaways. Its been live for a couple of weeks and a few people have started to link up on a regular basis, which I am very grateful for. However the more people that link the more likely readers and compers will visit and come back. I know a number of these already exist but in my opinion the more the merrier. I am also going to start promoting the page across twitter on a regular basis. Currently I have 15k+ followers so thats a reasonable size potential market, and a great opportunity for you to get your giveaway in front of my followers too.
I have tried to keep the rules really simple and there is no requirement to comment on any of the other posts in the link-up. By all means have a look though as there could be one which takes your fancy!
#Blog_Giveaways Linky Rules:
Please only link up giveaways, this link up will not close. Your giveaway will be removed once its finished.
If you are linking up a blog post please add my badge to the text part of your post. This will help other bloggers find the link up. If you do not like badges then I would be grateful if you could link back using the tag #Blog_Giveaways
The link can be from your blog, Facebook or Instagram. So if you are hosting giveaways on your social media platforms then please feel free to include them too
Please state in the title the end date in the format E: DD/MM any link which is not in this format will be removed.
There is no maximum in the number you can link up
Tag me on twitter @mudpiefridays using the #Blog_Giveaways for a RT and I will share your giveaway
I reserve the right to remove any giveaway I deem inappropriate for my audience
I really hope you can join me and I look forward to helping you to promote your giveaways and drive traffic to your blog or social media platform.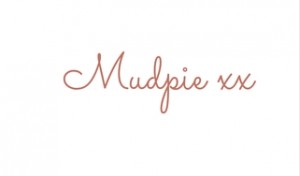 If you've liked this post please follow me on my social media channels:
Mudpie Fridays: Twitter | Instagram | Facebook | Pinterest | LinkedIn