So we are a quarter of the way through the year. Wow. I am not really sure why I am writing this as I have made the mistake this month of focusing too much on getting posts out the door and not thinking about the bigger picture. If I was talking to one of the businesses I work with I would be saying to them you are spending too much time in the business and not on it! Working in financials March is always manic and only around Easter do things calm down. So I am not going to beat myself up about it. I guess its good to know if you are new to this that sometimes, some months are just like this! April I hope to focus on the bigger picture more.
Heres what I have got up to in March:
Blogmin
None! lol.
Giveaways Page – I have been trying to promote my Blog Giveaways, page which is now regular getting 50 hits a day. Its also really interesting as I didn't realise but you can see how many times each link is clicked. On average I am looking at each one being clicked on 25-30 times. So hopefully this means that link ups are getting a reasonable number of additional entries, my aim is to get this up to 50 for people. So I will be continuing to promote.
Mailing List – Ive thought about what my first newsletter will look like but I haven't done it yet. My mailing list is now sitting at over 1000 (plus 300 on WordPress) so I really should give it a bit more thought! I would also like to read up on how to grow it further.
2 Years Old – Mudpie Fridays celebrated its 2nd Birthday in March.
Brand Collaborations & Events –
So I have not done much pitching.. however I have been contacted by a couple of brands looking to work together on the basis of comments I have left on others posts. The PRs have actually told me this (which is the first time this has happened to me) so its worth thinking about, especially if there is a brand you would like to work with.
Events – I am so looking forward to the blogging conferences I have signed up to and that I mentioned in my February Review. This month I have actually managed to do a couple of events and meet other bloggers – WHOOP! I fully admit I am not as social on social media as I would like, its more to do with lack of time than anything else. I literally have about four hours in a evening 8-midnight where I can blog. So selfishly I have to focus on writing. I am often jealous of the tribes others have set up, knowing that I just can not commit the time to them. But this month I met the lovely Gemma from Life is Knutts at the launch of Surf 2 on DVD with Sony Pictures Home Entertainment. And when I turned up to Cook with Babease I was delighted to see both Laura from Dear Bear & Beany and Donna from What The Redhead Said.
Collaborations – This month I have worked on a number of collaborations and I learnt the hard way. Always ask if there is budget. For one of my collaborations this month I didn't charge yet know there was a budget. This left me feeling greatly under appreciated. Having only really just started thinking about my blog as a potential business I have started doing just that and I have been surprised by the opportunities that will pay you. I now have a number of invoices sitting waiting to be issued once I take the leap to self employment at the end of this week…eek. Don't get me wrong compared to others earnings I am sure my income will be pennies but its still an income. My first.
Brand collaborations have been particularly successful this month and I have learnt another lesson 'Ask if there is a giveaway option'. Personally I do not charge for a giveaway if there is product involved which I want and we are in receipt of.  Its still early days but it seems that vouchers generally do better than product so this could be something you want to bare in mind if you are positioning to do your own. I have also done a couple of free charity posts because I wanted to support the charities which are close to my heart. Whats the point of developing a voice if I can not use it for at least some good?
Social Media
Yet again it is all about automation because I haven't quite got there yet – actually I am thinking that I may give up and accept doing something is better than nothing!
Instagram –  The instagram hashtag #RememberingTheseDays which I run with Laura has now reached over 30,000 and my following is at 16,700. My strategy for Instagram has not changed and I would like to grow it to 20,000 over the next few months. I am being asked to post photos in return for product and for payment.
Twitter – Each time I write a blog  post I set up three tweets promoting it for the next three days. So thats nine tweets in total and if it is an evergreen post or something similar I will add it to my spreadsheet. I have still been lazy with my spreadsheets… My following is at 15,500. This is not a platform I am consciously looking to grow. If you are then try and follow people in your niche, and others that follow them. I did this when I first set out and grew 2000 followers is a month. Now I just let it grow passively, if someone follows me and I like the look of their feed I will follow back. Although I could do with getting my head around twitter lists… Because of this I do not have a target for it.
Facebook – In the panic of getting ready to go back to work I am yet to even start the course that I signed up to…!! But I will get round to it and I have high hopes for finally being able to crack it… Ive not got anywhere with that either! (this paragraph is exactly the same as last month! ) My following is slowly, slowly creeping up and I am now at 4,300. I am gaining around 100 new likes a month on the back of the giveaways I run. However to be honest they are not as engaged as I would like them to be. I would like to get to 5,000 by the end of the year but my focus has got to be more about engagement. Ideas on a back of a postcard please.
Courses & Reads – I'm ignoring this one this month… (again).
March Action Points – Review. 
So the things I haven't done this month…
Shaw Academy digital marketing course(s) – I am half way through and need to finish before the deadline – *Still need to do!*
Build a spreadsheet to enable me to track SEO – ing old posts I am planning on trying to do 5 a week starting with my most popular *still need to do*
Ermmm I still need to work on  Aby's Blog Accelerator Course … ooops and that Facebook one. I have made a pact not to sign up to anymore until I have completed the ones I have done
Virtual assistant… nope ( I think its obvious I need one)
Yet March was the first month that I broke the 20,000 views mark. This was my target two years ago when I started so I am now setting it to 25,000 a 20% increase by the end of the year.
In order to achieve this I need to plan… I want to achieve at least one action which is considered 'on' the business each month from now until the end of the year to help me in my quest. Suggestions welcome in the comments below on any ideas which could help me reach the magic 25k!
Happy Blogging xx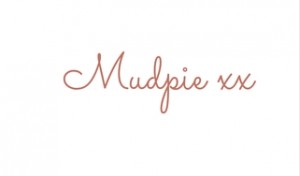 If you've liked this post please follow me on my social media channels:
Mudpie Fridays: Twitter | Instagram | Facebook | Pinterest | LinkedIn