UBANG Bubblechat Kids Clothing Review: I have always tried to encouraged Monkey's imagination, from day one I've brought him toys, read him stories and set up invitations to play. One thing I had never thought of doing is looking for clothing which can help expand his imagination further. This is where UBANG comes in, they are a Danish clothing manufacturer whose sole purpose is to  inspire kids' imagination and play. So when we were asked to be a brand ambassador for the company I of course said yes interested to see if their clothing really lived up to their claims.
I really liked the ethos of the company:
"When UBANG was founded ten years ago, not many worked with kidswear that made room for paly and the children's own creativity. Fortunately that has changed; playfulness plays a much bigger role now."
"We live in an era in which heaps of digital gadgets interfere with our lives and disturb our quality time with our kids. In such a world it's more important than ever with kidswear that maintains a focus on the down-to-earth and the here and now and lets us enjoy the peaceful, happy moments with our children."
UBANG founder and designer Ulla Bang Jørgensen
Being brand ambassadors UBANG sent us some of the Spring Summer 2017 range to put through its paces. I really like how the clothes are styled in such a way that there is loads of room to move around in them. This is so important for Kipper who is just starting to cruise and I swear can crawl quicker than I can walk. Its just as important for Monkey too who always 'wears' clothes to the extreme. Hes definitely been putting these to the test, this evening I was watching him throw himself on the floor. Thinking to myself well this trousers won't be worth much with grass stains and thinning knees, yet they are unaffected. I am secretly hoping they will be bringing out other colours as we need them! Mainly because they have been made for just that, rough and tumble.
Kipper wears: Baby Elephant Tee (12 months)  & Baby Pants in Horizon Blue  (12 months) and on his feet Baby Pants in Horizon Blue
Monkey Wears: Kids Quilted Pants in Grey (5 years) and Robot Sweat in Horizon Blue (6-8 years)
Things I love: 
The extra details such as the buttons on the Robot Sweat, the little eyes on Kippers pants which match the eyes on his socks. All making the clothing playful and appealing to the boys
I really like the fun elephant which features throughout the Spring/Summer range
Made from 100% organic cotton all the way up to size 8, which is a real bonus since Monkey needs cotton due to his sensitive skin which is prone to eczema
I love the thickness of the materials used. The trousers which Monkey has been wearing in particular are luxuriously thick. I did wonder if I would struggle to get him to wear them since he generally doesn't wear sweat pants opting for jeans where possible. But he keeps returning to these.
Sizing is on the generous side so I am confident that we will get several seasons of wear out of these items. It is worth noting that the sizing change from single year groups to
I can categorically say to date these clothes wash amazingly well. Despite being cotton they have not faded and they hold their shape. Even without fabric conditioner (Monkey can't use it) they come out as soft as they did when they went in.
You may have spotted some little sock pictures on my Instagram Feed in the last two weeks. These little beauties are also from UBANG, and true to their word about encouraging imagination, they make the best sock puppets have ever come across. Ive had a sneaky look at the Autumn / Winter collection and the socks are fantastic – I just wish they did adult sizes.
As you can tell I am so glad to have discovered this brand but don't take my word for it. The super generous people at UBANG have very kindly agreed to offer one lucky reader a voucher for 100€. Please enter via the gleam application below and please note the terms and conditions.
100€ Voucher for Kids Clothing Brand UBANG

Competition is open to those aged 18 or over
There is no cash alternative offered
The winner will be drawn at random and receive an e-voucher for 100€
The competition will close on 8th May at 11.59pm, the winner will be notified through Twitter
The Winner will be asked to provide an email address
We have been trying out some more of UBANG's SS17 range so watch this space as there will be another post coming soon. More giveaways can be found on the Blog Giveaways Page above. Good Luck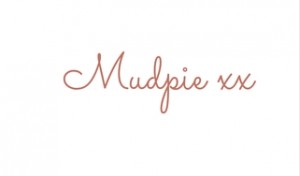 If you've liked this post please follow me on my social media channels:
Mudpie Fridays: Twitter | Instagram | Facebook | Pinterest | LinkedIn
We were given the clothes featured in this post for the purpose of an honest review all words and opinions are my own.