The Weaning Diaries – Update
Kizingo Feeding Spoon Review: Weaning has gone by in a bit of a blur so far. I remember with Monkey being meticulous at trying different tastes, moving him off of purees and keeping an eye on his salt intake. Kipper has had a very difference experience. Thankfully to date it doesn't seem to have affected his willingness to try new flavours, yet he is definitely more of a puree kid than a finger food one. I think this is partly to the fact that from about eight and a half months old to ten months old he hardly ate anything other than bread. This was not intentional. He was really quite poorly and just wouldn't eat. We offered him everything but it made no difference. It would go in and then be spat back out. You had once chance to get him to take it and inevitably that resulted in a month clamped shut and a head shake. How did my kid learn to say no at such a young age? So I quickly became of the opinion if he ate bread then at least he was eating something.

Never having a fussy child when it came to food I was suddenly transported into the world that I know some of my friends live in. Plain rice and pasta. When we travelled to Spain last year I was proud of the fact that Monkey would happily eat literally anything (he even tried snails). I thought that those parents whose children only ate chips and chicken nuggets had done a big mis service to their offspring. Well my eyes were well and truly opened in those two months with Kipper. And I will never judge again. Although Diet Coke in a Tommy tippy baby bottle maybe a step too far… (yes really).
So where are we now? Well since we have figured out his intolerances he's now much happier when it comes to food. Nappies are as they should be and he no longer has a tummy which is rock solid. I am still learning when it comes to what he can and can't eat and occasionally get it wrong but on the whole we are in a much better place. Yet he still prefers pureed food. The nursery will specifically take what they are giving the rest of the babies/toddlers and puree it for him. I would normally have been of the opinion that if he's hungry he will eat. Yet seeing how much weight he lost and how pale he had become in those two months. Puree is the way we are going for now. I don't know any two year olds that don't eat what I would consider solid food so I am sure it will be fine.
Because of this I am trying to encourage independence as much as possible. Kipper's been able to put his own spoon in his mouth since he was about four months old. However getting it there with food thats a another story. It ends up being smeared everywhere or dropped all over the floor. So when I was told about Kizingo feeding spoon half of me was intrigued and half of me was a little unbelieving. Afterall I tried all the self feeding spoons going with Monkey and none of them worked. Yet Kipper proved me wrong and that he could indeed feed himself with this spoon.
Dinky Dragon have brought the spoon over from the USA where it is already very popular.I think the reason Kipper is managing so well with it is partly due to its shape, as its uniquely curved to make sure it fits little toddlers hands. The handle is short and wide which means it is easy to hold. Aimed at 9 months + its dishwasher and microwave safe and doesn't include any nasties – BPA/PVC/Lead and Phthalates free.  Don't get me wrong we still have a little way to go with it as he still has food all over his face and in his hair but its a bigger step in the right direction than I initially gave it credit for.
I have two spoons a red and a green (worth $9.99 each) to giveaway. Please enter via the gleam application below and please note the terms and conditions.
Kizingo Feeding Spoon Giveaway

Competition is open to UK residents  aged 18 or over
There is no cash alternative offered
The winners will be drawn at random and receive a Kizingo feeding spoon each. The first winner to respond to my notification tweet will get their choice of either a red or a green spoon. The second winner will have the other.
The competition will close on 11th May at 11.59pm, the winners will be notified through Twitter
The winners will be asked to provide an email address and postal address
More giveaways can be found on the Blog Giveaways Page above. Good Luck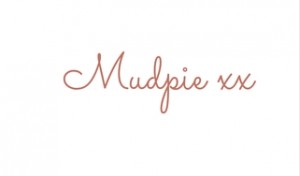 If you've liked this post please follow me on my social media channels:
Mudpie Fridays: Twitter | Instagram | Facebook | Pinterest | LinkedIn
We were given a Kizingo feeding spoon for the purpose of this honest review all words and opinions are my own.