Baby's First Birthday Gift: Its really difficult picking out a first birthday gift, its even more difficult when its your second child and that child happens to be a boy like your first! Poor Kipper he is destined to a life of hand me downs, one thing that I do not want to be a hand me down is his first birthday gift. Monkey got a wooden garage for his which is now in several pieces and has not stood the test of time. I am a little sad about this so I wanted to make sure that I got something for Kipper which can be kept forever. So when the Star Name Registry got in contact and offered me the chance to review one of their Extra Bright Star Giftsets it suddenly occurred to me that this would make the perfect gift.
I had never considered buying a star for anyone before so didn't really know what to expect, but their website is very easy to navigate. Which explains why they are the number one online star registry, having registered over 17,000 stars to date.
I was impressed to find that once you buy a star with them it will be entered into the registry within 24 hours, not only that but each star is only ever named once. So Kipper will not need to share his star with anyone. Our gift set cost £44.99 and came with the following:
Entry into the registry
A4 Star Name Deed
The Sky Atlas star maps
Confirmation letter
A4 silver certificate frame
Extra Bright Star gift explained.
It came beautifully packaged on a large silver presentation box and surrounded by light blue tissue paper. There were also a couple of blue roses which Kipper found very entertaining…
Things I love:
The presentation box is a lovely touch and perfect for a gift
The deed comes in a frame which can either hang on the wall or put on a side board. I like the little silver stamp which reminds me of my university certificate.
The printed material is great quality and glossy. I really like the map of the consolations which which means we can try to see it for ourselves as well as the additional information about a bright star.
They offer something for every budget, with their Standard Star costing just £14.99 up to the Binary Star Gift Set costing £69.99
With Kippers we had the option to add a personal message which is prefect for his birthday
I liked that we were able to choose the consolation as well, as it meant we could pick something that meant something to us. We opted for Little Bear or Ursa Minor. If you are stuck on the website they list consultations which maybe suitable depending on the reason you are buying
Quick and efficient delivery, just want you need for a gift – they are sent first class and will leave their office the day ordered if before 2.45pm. Plus there is no charge.
If you really are in a rush then they also have the ability to email you the deed, although this is only available when you buy a star alone and not part of a gift set.
It makes the perfect gift for Kippers first birthday and I hope that it will grow with him as he grows. I can imagine in a few years time buying him a telescope so that we can spot it. I am going to hang the deed in the nursery and have the prefect place for it. My only problem is that once Monkey realises he will want one too! I would definitely recommend Star Name Registry, their customer service is great, delivery quick and the quality of the documents fantastic. They make a lovely usual personalised gift. Star Name Registry have very kindly offered my readers the chance to win a Extra Bright Star of their own which comes with the following and costs £24.99
Entry into the registry
A4 Star Name Deed
The Sky Atlas Star Maps
Confirmation letter
Extra Bright Star gift explained
You can enter via the Gleam application below and please note the T&Cs: Star Name Registry – Extra Bright Star
Competition is open to residents of UK aged 18 or over
There is no cash alternative offered
The winner will be drawn at random and receive an Extra Bright Star with their choice of name and constellation
The competition will close on 15th May at 11.59pm, the winner will be notified through Twitter
The Winner will be asked to provide an email address and full postal address
I have some other giveaways running at the moment so please check them out in the Blog Giveaways Page above. Good Luck!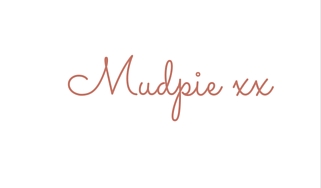 If you've liked this post please follow me on my social media channels:
Mudpie Fridays: Twitter | Instagram | Facebook | Pinterest | LinkedIn
This is a collaborative post, we were given an Extra Bright Star Gift Set for the purpose of this review, all words and opinions are my own.