The thought of Kipper turning one next month has forced me to accept a few things. The obvious being that he soon will no longer be considered a baby, already starting to stand independently it will not be long before he's on his feet permanently. The second that he will be the last baby I will ever physically carry. Although I have been putting off some tests, at some point I will need to get them done to fully understand the extent (or not) of my auto immune disease. In passing I have referred to Kipper as my rainbow baby. I know I am not alone the more I read the more it becomes apparent that there are a lot of precious bundles out there that fall into the same category.
Even if it was an option from Hubbys point of view – which it most definitely is not.. I think I would have to question whether I would put myself through the heart ache again. Miscarriage is hard to process. Its never spoken about. Even between the closest of friends. I have no idea why. After all talking things through can help you understand even some of the most difficult emotions. Its a taboo that I would like to see disappear. I was lucky, with work I have private healthcare so I pushed hard on our second 'official' miscarriage to have something done about it. Even then the process took what seemed like an age and although they found something, which gave me a reason I so desperately needed. There was no further explanation. Many families suffer miscarriage every day and don't have a reason. At least with a reason I had something to hold onto, a hope that we could overcome it and go onto to have our second born. Not only that the complications are significantly higher with my immune issue, its different when its just you that you need to worry about. However should the unthinkable happen out breaks my heart to think about the boys without a mother.
I still remember when we found out we found out I was expecting again we were in Canada at the time and the only thing I could think about was how am I going to deal with it while we are on holiday. We were with my in laws and visiting family I had never met so it wasn't as if I could crawl off to a bar somewhere and cry into my margarita. You see on my last miscarriage I had disappeared into a big black pit. I could not understand why something that had come so naturally first time round wasn't happening again.
Thankfully Kipper held on. I still think it was down to the aspirin. I have no idea what made me pick them up when I was packing to go away. Gut instinct? Or maybe it gave me the belief that this pregnancy was going to be different and maybe that was all I needed to get through those first few weeks. Saying that I never relaxed at all through out the pregnancy I was on tenter hooks. Not that I had any reason to be as I had always lost them early on. But that didn't stop me worrying. In someways it took something away from me away from the pregnancy. The only way to deal with it was not to think about it. I have literally a handful if photos from the pregnancy. Those I do have tend to be towards the end, once I was 'viable'. It was almost as I had to detatch myself a bit and only now looking back I can see that it was a necessity.
I would be lying if I didn't say I don't feel more protective of our second born because of having to fight harder to have him. Rather ipornically if his personality continues to develop as it has been then I think he will need me less than Monkey does. Our bond is strong though and was much stronger from the moment he was born. I was so ready to be a mother again. There was no doubt. Maybe thats just parenthood second time round? Or maybe it is because he is a rainbow baby?
I had taken the whole pregnancy, giving birth and having a healthy child for granted. Loosing however many (we will never know) babies made me realise how much of a miracle Monkey is as well. So as Kipper turns one and our eldest turns five I am just eternally grateful for both boys, no matter how much they may push our buttons. And although I am sad I will not be pregnant again, as I always pictured myself with a little girl one day. I am excited about what the future will bring for the boys and the adventures we will all have. And who knows fate may intervene and a little girl may come into our lives in a different way.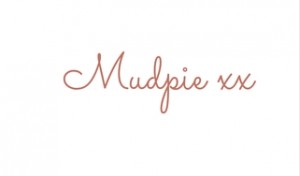 If you've liked this post please follow me on my social media channels:
Mudpie Fridays: Twitter | Instagram | Facebook | Pinterest | LinkedIn
Linking to #Sharingthebloglove