SpaceCot Review: One of the things which we use a lot as a family is a travel cot, partly because we go away around once a month for a long weekend but also because we regularly stay with family. Since Monkey was born five years ago we have gone through three! So I think we are pretty well experienced, with them and all the frustrations they bring. So I was intrigued to see if the SpaceCot would live up to its claims of it taking three seconds to put up and down, without the need to kneel. Hubby has a bad knee so this automatically ticked one of his boxes. As for the three seconds well I must admit I didn't time it. But it was pretty close and definitely the fastest we have ever experienced.
Things I love
I love the crib attachment, its really simple to attach as well just slipping over the ends and clipping over the sides. It uses the same mattress as the bottom level. Kipper has had several good nights with the crib. We are yet to try the bottom levels although we will need to as he's getting too big for the crib since he's now sitting and pulling himself up.
The mattress is the standard size and our normal travel cot sheets fitted fine.
The speed and ease of putting it up and down is a big tick in the box, basically you pull the two ends apart and use your foot to stabilise the bottom. It is so easy.
Its comes with an easy to use bag which is great for storage, and keeps it neat and clean when not in use.
The cot has been designed with baby in mind and can be used as a permeant cot as well as a travel one.
The locks on the cot which make it so easy to use are child proof so as he gets older I don't need to worry about Kipper inadvertently fiddling with them.
The SpaceCot can go up to age three and I hope that we will continue to use it for many months to come.
I really want to love everything about this cot, but it does feel heavy despite its aluminium frame. Even though its only 6.7kg. I think this is because our old one had wheels. I also think that the size of the bag makes it more difficult to carry as the surface area is larger. However this does not detract from its usability. We love it and have been using it as a play pen as well, although Kippers not so keen on being restricted!!
The cot dimension are:
Outside dimensions folded : H810 x L580 x W140 mm
Outside dimensions unfolded : H810 x L970 x W580 mm
Mattress: 950 x 500 x 40 mm
The SpaceCot is available in three colours, silver, biscuit (pictured in this review) and midnight grey which is exclusive to John Lewis. Price wise I do think its on the expensive side with an RRP of £140 however it does feel so much more robust than ones which we have had previously. Its possible to buy SpaceCot nationwide including JoJo Maman Bebe and Mothercare. You can find out more information on the SpaceCot website.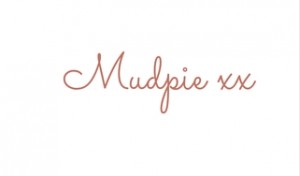 If you've liked this post please follow me on my social media channels:
Mudpie Fridays: Twitter | Instagram | Facebook | Pinterest | LinkedIn
We were given a SpaceCot  for the purpose of this review all words and opinions are my own.