'You are the bows from which your children as living arrows are sent forth"
Kahlil Gibran
I can't believe how quickly this week Living Arrows has come round this week! Its been a busy week getting back into the swing of things now Monkey is back at school and I'm back at work. Each holiday Monkey has a take away task to complete. Over Easter the theme was under the sea and Monkey decided that he wanted to make swordfish. So with a little help from Hubby thats exactly what we made. It turned out a lot bigger than I had pictured, and I have learnt my lesson of leaving the chicken wire element to the other half! He was very proud of it though, walking up the school drive and into his morning club. So thats all the matters right?
Last Saturday we held a first Birthday party for the NCT babies. Although Kippers Birthday is not until next weekend we held a little get together with our local baby sensory class. He loved the sea theme when we use to go on a Thursday especially the pom poms, it was lovely seeing him in his element again.
Of course a party would not be a party without a party hat. I made some special hungry caterpillar ones for all the babies. I stupidly should have made extras for the siblings as well since they were all taken with them. It was an interesting experience for Monkey as it was the first of many 'little brother' Birthdays. I am wondering how next weekend will go….
Hope you enjoy the extended Bank Holiday weekend xx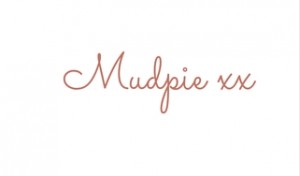 If you've liked this post please follow me on my social media channels:
Mudpie Fridays: Twitter | Instagram | Facebook | Pinterest | LinkedIn
Linking up to #LivingArrows