As Monkey gets close to his fifth Birthday I have decided to start monthly updates for him. I have  rubbish memory and want to try to remember all his milestones now he's at school. I am also feeling slightly guilty that once a month I keep a record of what Kippers been up to but not Monkey. So I have decided to change this.
Things he has loved this month: Because I have only just started doing this on a bit of a whim I don't have a long list but he has been particularly excited by fishing for gems at Fishers Farm. He now understands that they only have this on during the holidays or peak season so was extra excited at Easter when he worked out he could try it again. He spent some of his own money and had four goes. Then when we got home he spent ages sorting his collection out into different colours and shapes. Maybe he will be a geologist when he gets older.
Chocolate! Well it is Easter and he's enjoyed a lot of chocolate despite a conscious effort not to buy him too much. The Easter Bunny brought a very cool Dino egg. As well as all the Easter egg hunts at home, National Trust and Wakehurst.
For once his school project! I can honestly say I have never seen a little boy so proud to walk into school with his model. Knowing Monkey that probably has something to do with the size of it over anything. As he lives in a world at the moment where big is most definitely better!
Swimming lessons, although we had a wobble last week about getting in the pool as he's not been for a couple of weeks because of the school holidays. But once in he loved it and should be getting a badge soon, which he is very excited about.
Things he's has disliked this month: Having to go to bed on time. Bedtime is generally seven in our house but we are finding that Monkey is not ready to go to bed and it can take quite a while to settle him down. I think this is due to the fact he doesn't come back from school club until around six and he needs time to wind down and spend some time with us. After recently listening to Jo Frost's new #BookBathBed campaign I have realised there are things we could do which will help him.
I guess its normal but he can still feel left out sometimes, although he does tell me now which means I can adjust whatever I am doing to include him.
Achievements at school: After the Easter holidays Monkey has gone up a book level and is now on blue books. This means he has gone through five levels of reading since starting. Considering he couldn't read a word when he began school we are so proud of him. Ive always got one eye on dyslexia since its in our family but he's taking everything in his stride.
He got a dojo at school this week (which is basically a house point for all you kids of the 80s) for being very polite on a recent visit to the school office to run an errand. Its only a small thing but I am very proud of the fact that he knows how to behave when needed.
Habits and Behaviours: Once of Monkey's favourite pass times is talking! You can be in the car and he talks from the moment you pull out of the drive way to the moment you reach your destination. I have lost track of the times I have missed a turning because he's been taking to me. Sometimes its quite intelligent questions, other times you can tell he's just trying to make conversation, asking the same questions over and over again. So much so that I did wonder if I needed to get his hearing tested.
He knows his own mind and doesn't like being told what to do!
New Experiences: Monkey is trying out football club after school which he is excited about. Daddy is very proud about buying him his first pair of boots and pads. We went to Chessington World of Adventures during the school holidays with one of his little friends. I was left to sit on my own on one of the roller coasters as they went round and round together. He's only four! It made me realise that he's growing up quick and fiercely independent. They had a great time and I may have managed a sneaky photo.
Things I don't want to forget: How he still needs us to stroke his hair to help him to drop off at nighttime. How proud he was of his fish. The squeals of delight on the rollercoaster and his constant desire to eat outside. I do think that he would happily eat every meal outside if he could. Monkey's freckles, they are starting to appear and I think he maybe more like me than I first thought in that department.
Looking forward to … our trip to France later in the month and having a whole week together as a four.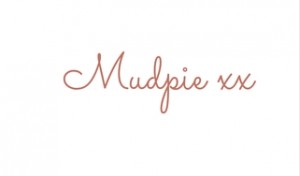 If you've liked this post please follow me on my social media channels:
Mudpie Fridays: Twitter | Instagram | Facebook | Pinterest | LinkedIn