On Friday last week, Kipper and I went to Lakeside to take part in a campaign run by the Book Trust – #BathBookBed. It encourages parents and carers to make stories part of every child's bedtime routine, helping their little ones sleep well. Jo Frost who is both an ambassador and spokesperson for the campaign was holding a question and answer session.
Monkey was and still is an excellent sleeper, however Kipper on the other hand is not as brilliant. I know we are not alone and many parents have the same problem, I was amazed to hear that new parents in the first year loose 4 weeks of  sleep! I am definitely feeling that at the moment so I was keen to find out any tips which may help me, help Kipper to sleep through.
I was very impressed by Jo Frost. It was a relief to hear about the fact that a lack of sleep strips confidence, can cause memory loss, lead to a lack of willingness to cooperate, cause bickering between parents but also can lead you to arguing with your child over everything! Having experienced all of these I was starting to wonder if I had come out of my second pregnancy as a different person. I was questioning my parenting skills and we've booked a weekend away alone to make sure we still get on! As sometimes it doesn't feel like that, especially when we are both tired.
By following the #BathBookBed routine Jo is confident that you will get a good nights sleep and also have time to relax and unwind as parents. The repetitiveness of routine is key. Each sequence leads to the event (bedtime) which the child will start to recognise and by the time the routine is finished will have hd the opportunity to switch off. It is important that they feel loved, safe and protected. This will help to ensure that they have no worries on their mind when they go to sleep. The same routine every night involving a story and shared reading won't just help them fall asleep – it will also feed their imagination, creativity and confidence.
I like the fact that the routine is very simple. I am hoping by improving the amount of sleep I get it will give me more time to be present with Monkey and Kipper as I am not constantly fighting tiredness which means everyone wins. I have noticed that I say no to things a lot more when I am tired!
I don't think we have been starting the routine early enough or distinguishing between Monkey and Kipper. Basically bedtime starts at the same time for each of them which can lead to Monkey worrying he is missing out on something going on in the other room. Which does mean that I may have to stop bathing them together. Jo Frost suggested starting the routine an hour and a half before bedtime. Start to slow everything down, start putting the toys away tell them you are starting the routine. Have a bath, have some fun and then once out make sure the room is calm and you are calm the blinds are down etc. Its important to choose the right books – not interactive ones and noisy ones. You can find more guidance on the Book Trust website.
Something I need to be mindful for the future is that two year olds can suffer from separation anxiety and not want to stay in their bedrooms. Kipper already shows this sort of behaviour if we leave the room he will cry despite the fact he is crawling and can follow us.  In this instance Jo Frost suggests letting them play in own room. Try to help them 'own' their room by putting up pictures and giving them choices around toys and teddies.  This will help the child to get more comfortable.
If this sounds like something you want to know more about. Then visit your local library or children's centre where you can pick up a copy of the new A5 Bath, Book, Bed 16 page booklet featuring Daddy Pig. Alternatively you can download if from
booktrust.org.uk
.  There is a dedicated campaign website page on
www.booktrust.org.uk/bathbookbed
which will feature the new Best Bedtime Books list and continue to provide practical, clear guidance on getting young children to sleep using nightly routines. You will also have the opportunity to sign up to emails giving further Bath, Book, Bed tips and inspiration.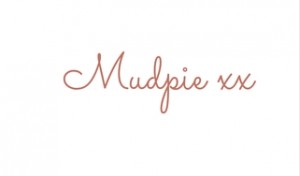 If you've liked this post please follow me on my social media channels:
Mudpie Fridays: Twitter | Instagram | Facebook | Pinterest | LinkedIn