Since I started to accept that Kipper will be my last baby I have decided that it might be time to start to find myself when it comes to style. I have fallen into a little bit of a rut. You know the sort where you grab anything out of the wardrobe or actually off the floor, pile your hair up in some sort of 'style' and stomp off on the school run ten minutes after you should have left…
Now I accept this is not going to be an over night transformation. Especially since both boys seem to know when I am wearing a silk top or similar and love to wipe their sticky fingers or snotty noses all over it. I have decided to start small with little things, like painting my nails, loosing a few pounds, a little piece of jewellery such a mum bracelet, putting on mascara before leaving the house. Over time I know that all the small things will add up and hopefully I will find my new style. Which is why when I was contacted by Kaya Jewellery I chose this beautiful silver bracelet with a charm and pearl as a first step along my 'style journey'.
I really like the way it falls and the silver beads are just the right size. Large enough to be noticed but not overly showy, which is not my style at all. I am really pleased with it and think its well worth the price of £39.95. In fact its really well priced for personalised silver jewellery, other things I love;
You get a choice of sizes, I opted for the middle size 18cm as I like to wear bracelets a bit loose so they fall over my hand slightly. Its available in a full range of sizes from 0-6 months upwards.
I asked to change the heart pendant to a circle and they were very flexible catering for my needs without any question.
The engraving on the pendant is beautifully done in a handwriting style
All items are made in the UK
Each piece of jewellery comes with free gift wrapping. My bracelet arrived in a very pretty pink satin drawstring bag with a silver polishing cloth.
Part of the profits made by the company are donated to charity through the Eduki Foundation in the Netherlands which helps underprivileged children in Gambia get an education. Last years they were able to donate over £5000 to Eduki to pay for 16 children's school fees, books, school dinners, shoes and uniforms. What a worth while cause.
Kaya Jewellery don't just cater for mums though, in fact they were founded to create beautiful milestone jewellery for mothers with daughters. To choose together and wear together, be it to celebrate a new baby, birthday, wedding, christening  or holy communion. There is a huge range of choice across the whole website, including jewellery for boys. But don't just take my word for it as the lovely people at Kaya Jewellery are giving one of my readers the chance to choose something for themselves with a £40 voucher. For a chance to win please enter via the gleam application below and please note the T&Cs.
Competition is open to residents of UK aged 18 or over
There is no cash alternative offered
The winner will be drawn at random and win a £40 voucher to be used on the Kaya Jewellery website
The competition will close on 8th June at 11.59pm, the winner will be notified through Twitter
The Winner will be asked to provide an email address and full postal address
I have some other giveaways running at the moment so please check them out in the Blog Giveaways Page above. Good Luck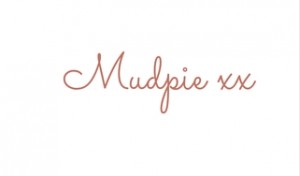 If you've liked this post please follow me on my social media channels:
Mudpie Fridays: Twitter | Instagram | Facebook | Pinterest | LinkedIn
I was given a bracelet with a charm and pearl for the purpose of this review all words and opinions are my own.