While we were visiting Cornwall over May bank holiday and staying at Tregenna Castle we visited the Paradise Park Animal Sanctuary. I had heard good things from Stevie who writes over at A Cornish Mum Blog and thought we would try it out for ourselves. As it was literally fifteen minutes from where we were staying, we arrived just after ten. There is an ample car park and what looked like a convoy of cars turning up one after another while we were getting the buggy out. It is obviously really popular with the locals and I can understand why when they have something to keep the little ones amused come rain or shine. Although there was a reasonable amount of cars it didn't feel busy and we could see everything we wanted.
As you enter its worth checking out their programme of events, we found that there was something going on almost every half an hour. I really liked that they had obviously thought about this as the activities ran on from each other. So by the time you had seen the otters being fed and walked round to the penguins it was time for them to be fed, and then onto feeding a carrot to the sheep and goats… There are tannoy announcements which tell you when things are starting. This is another brilliant idea as there is nothing worse than missing out on one of the activities you really want to do because you hadn't realised the time.
We followed the recommended route around the park, catching each activity. Monkey particularly liked feeding the carrot to the resident giant rabbit. We also visited on the first day of the Dinosaur Quiz Trail which runs through to September. Monkey is keen on become a palaeontologist so it is right up his street and had great fun trying to find the clues hidden around the park. I likes that there were enough to keep him occupied but not too many that it became a chore. On our way out he was presented with a little certificate and could choose his own mini dinosaur.
The day we visited they also had a train running which is an extra pound each, but he took us round the short track twice and it meant we go really close to some of the dinosaurs. After a brief play in the outside play area we headed in for a coffee as the weather was starting to turn.
I had no idea that the inside play barn was as big as it was. It was very popular with parties yet we still managed to find somewhere to sit while Monkey excitedly hurried off. I really like the fact that it is adult sized so if you wanted join in the fun you can. Or if you need to go and collect your little one because they are having to much fun and you need to leave you can do that as well! Monkey particularly liked the giant slides with the sacks. There was also two vertical drop slides which he is a little scared of at the moment but I don't think it will be long until his adventurous side wins out. As well as the slides there is a soft play assault course which runs along each side of the building linked with a high (net covered) beam. Kipper enjoyed exploring the ball pool which is within the toddler area. Its really good that they cater for all the different ages. The little cafe sells a selection of hot and cold drinks, cakes and snacks. Including lunch boxes for the kids.

Things we loved:
Great list of activities with tannoy announcements so you don't miss anything
Not only is there the Dinosaur Trail but there are number of other trails running throughout the year, mainly during school holidays
That there is both an inside and outside area which means you don't have to worry about the unpredictable British weather
The animals and birds look well cared for. There has obviously been a lot of investment in the park with a number of new enclosures but even the old ones are in very good condition. I think they boast the cleanest penguin area I have ever seen and it was lovely seeing the flamingos wandering around the sub tropical garden without fencing.
Well laid out, buggy friendly and not too much walking for little ones
Its great value for money, as they offer a return ticket for only £3.99. But this isn't just one return. You can return as many times as you want up until the end of March next year at this price per visit by buying a new return ticket each time.
We really enjoyed our time at Paradise Park and will definitely be back next time we visit Cornwall and St Ives. Hopefully the weather will be more suitable for the bird of prey or flying show. I am sad we missed this but it was far too windy and the park always puts its inhabitants before its guests, just like it should be
Things you need to know:
Address – 16 Trelissick Road, Hayle, Cornwall, UK, TR27 4HB
Opening Times – are dependent on the time of year. We visited in the Summer season so the park and Jungle Barn were open from 10am to 6pm with last entry at 5pm. The Jungle Barn is open throughout the year  and it is possible to just buy tickets for this part on their own.
Ticket Prices – It is worth checking out their price list as they have a number of concessions – under 3s are free, children 3-15 years are £11.95 and adults are £14.95. They have a printable discount voucher on their site so its definitely worth a visit.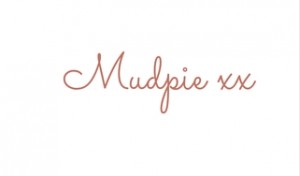 If you've liked this post please follow me on my social media channels:
Mudpie Fridays: Twitter | Instagram | Facebook | Pinterest | LinkedIn
This is a collaborative post we were given tickets in return for an honest review all words and opinions are my own.
Linking up to #CountryKids