Ellas Kitchen Easy Family Cook Book The Orange One: If I am honest we probably don't spend as much time as we should cooking with Monkey. I always feel slightly guilty about this fact because he enjoys it so much, yet we just don't have the time. Its awful to admit that with two full time working parents, a young baby and a house to look after. I don't always have the energy to dream up easy and entertaining dishes to cook together. So when I was contacted about trying out the new family cookbook from Ella's Kitchen – The Orange One. I was a little sceptical to see if it would live up to its claims of being the Easy Family Cookbook.
When it arrived I was instantly drawn to the bright colourful pages, which had simple to follow instructions and beautiful pictures. Although Monkey is still learning to read as he gets a bit older and more confident he would easily be able to read the recipes out, thanks to the larger than average simple print. Theres a great planner which folds out from the centre which is just what we need to get more organised and little time saving ideas throughout.
Flicking through the recipes it was difficult to make a decision since so many of them appealed. I opted for the crustless quiche as Monkey has just started to eat eggs since we have had the all clear on his intolerance. So I knew that anything egg based would appeal. There was also the opportunity to mix everything together which is normally his favourite part.
He really enjoyed helping to prep all the vegetables, he has his own 'big knife' which is one of our old kitchen knives which is extremely blunt. He's amazingly careful with it and did a really great job of preparing all the ingredients, even learning how to remove thyme from the stalk. Although he wasn't too keen on grating the cheese, I think he was a little worried he would catch his fingers.
I had promised to make a little video, although realistically juggling two kids and ingredients I opted to record Monkey to combining all the ingredients at the kitchen table. Its not the best video but you can see he really loved doing it – although at one point I did wonder if all the vegetables were going to fit!!
We really enjoyed eating the quiche which we had with some sweet potato fries, cucumber and cherry tomatoes. I am sure Monkey enjoyed eating it more because he made it himself.
As well as the quiche we made some chocolate mouse. Monkey was excited by the fact that he got to use the blender although after he had pressed the button he was less than impressed by the noise!
Needless to say the chocolate mouse went down extremely well. I really liked the fact that it had avocado in it, which is something I struggle to get into both boys. I also had no idea that Monkey loved natural greek yogurt as much as he did.
Although both recipes took a little longer than the timings in the cookbook, I can see us working through all the categories and making some new family favourites. Monkey had such a great time and my mummy guilt subsided at least for the afternoon. I would definitely recommend The Orange One and it should be a staple in all houses with small children.
But don't just take my word for it the lovely people at Ella's Kitchen have given me one to giveaway to one lucky reader of Mudpie Fridays. To be in with a chance please enter via the gleam application below and note the T&Cs.
Ellas Kitchen Easy Family Cook Book The Orange One
Competition is open to residents of UK aged 18 or over
There is no cash alternative offered
The winner will be drawn at random and will a copy of Ella's Kitchen Easy Family Cookbook – The Orange One
The competition will close on 16th June at 11.59pm, the winner will be notified through Twitter
The Winner will be asked to provide an email address and full postal address
I have some other giveaways running at the moment so please check them out in the Blog Giveaways Page above. Good Luck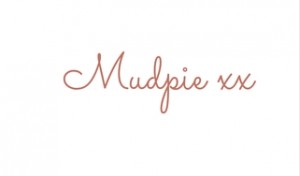 If you've liked this post please follow me on my social media channels:
Mudpie Fridays: Twitter | Instagram | Facebook | Pinterest | LinkedIn
This is a collaborative post with Ella's Kitchen all words and opinions are my own