Beam Shoes Review: Its very much party season at Monkey's school at the moment. I am not sure if there is naturally a skew in birthdays in the Summer months or that people are more inclined to celebrate  because of being able to get outside more.  Either more Monkey always seems to get more invites so I was excited to see what his reaction would be to shoes with light up soles.
When I say light up soles these are not like your standard that you get in the High Street with a tiny bit of red flashing…. These shoes have a seven different colours modes, as well as white strobe mode and Monkey's favourite three different sequencing modes. And more importantly the whole sole lights up! He was so excited when I turned them on for the first time that I struggled to get him to take them off so I could charge them up. For this has got to be the selling point with these, they are rechargeable. Each pair comes with a double ended usb cable so that you can charge them both at the same time. To be fully charged it takes about three hours but then this gives the shoes eight hours of full power. Considering just how bright these shoes are thats a long time. We have actually found they last much longer than this.
For children the come in two colour options, blue and white and cost £39.99. With Monkey's favourite colour being blue we opted for that pair. The sizes start at UK12 and go up to 2.5. They are really well padded and Monkey tells me they are very comfortable. It definitely appears so as he has been running around all over the place, and trying to get some photos for this post has been a challenge.
I was a little jealous of Monkey's new shoes so was very happy when Beam Shoes offered to send me a pair of their ladies ones as well. I am sure I had some of these in the 90s. Its clear in many of the fashion publications that actually light up soles are making a return in adult fashion. I now pretty much only ever wear flats unless Im in a business meeting which means it can get a bit boring. So I really like that they are fun and come in a selection of disco colours. I opted for the silver so they will go with anything. But you can also get them in black, white, metallic gold, metallic blue and metallic pink. On the website it suggests that you size up if you are between sizes and I am glad I did. Mine have required a little bit of walking in as they were a little tight across the front. To be honest this is not unusual for me as I have quite wide feet, wearing them around the house has done the job.
They have a wide size range from UK3 to UK8 and cost £74.99. We get comments on them wherever we go and they are proving very popular with Monkey's friends at birthday parties. They also have a range for mens as well. Unfortunately my clubbing days are well over now I have two young children but I can imagine that they would be fab for dancing around the floor with the added bonus of not having aching feet at the end of the night. For the time being mine just make the school run more bearable…
Things I love:
They are fun! They are different and I for one really like different
I love all the colour options for the lights – red, blue, green, purple, turquoise, yellow and white. Monkey likes to have them running at on sequence and having two different colours at the same time
Its easy to switch between colours by using the little button which is located where the charger fits. Monkey can easily do it himself.
The thick sole definitely helps to make them comfortable, it also appears to be hard wearing. Monkey has hardly been out of his now for a month and there is very little wear on the sole.
They seem good quality as well, with the stitching and velcro being straight and secure.
If you would like to try out Beam shoes yourself, they are offering one of readers the chance to choose a pair from their website. You can enter via the gleam application below, please note the T&Cs.
Beam Shoes – Light up sole adults or kid shoes giveaway

Competition is open to residents of UK aged 18 or over
There is no cash alternative offered
The winner will be drawn at random and will receive their choice of shoe from the Beam website – subject to availability.
The competition will close on 23rd June at 11.59pm, the winner will be notified through Twitter
The Winner will be asked to provide an email address and full postal address
I have some other giveaways running at the moment so please check them out in the Blog Giveaways Page above. Good Luck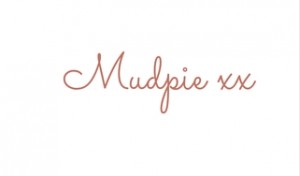 If you've liked this post please follow me on my social media channels:
Mudpie Fridays: Twitter | Instagram | Facebook | Pinterest | LinkedIn
We were given the shoes that featured in this post in return for an honest review, all words and opinions are my own