'You are the bows from which your children as living arrows are sent forth"
Kahlil Gibran
I am struggling with photos this week, since last weekend I joined lots of other lovely bloggers at BlogOn MSI. Which was great fun! A very rare weekend away for mummy means that photos generally don't get taken. Plus due to working hours, on a week night its all about getting the kids home from childcare, fed, bathed, homework done and in bed at a reasonable time. I always hanker after those photos you see on Instagram after the school run, especially on a Monday when the weekend seems so far away.
The photos I have chosen this week are from last Friday which is the only day when I can do something. Monkey came out of school refusing to go to gym. He had a bad day apparently (not that I ever really got to the bottom of it) and decided he wanted to go home to make biscuits. Baking is not something I do very often with him so I was quite surprised at the request. I managed to convince him to make a chocolate mug cake (of sorts) which is brilliant as it takes no time at all. I love this photo of him getting ready to mix all the ingredients together…
It reminded me how quick they are too do, we maybe doing some more in the future to easy the mummy guilt…
That morning I had met up with some NCT friends at a local soft play. It was chaos and I instantly remembered why I don't enjoy them. Monkey has never been into soft play that much so its been a while since we had visited one. Of course now Kipper a year old and starting to get up on his feet and move around these places become interesting again. He enjoyed playing with his little friends in the ball pit for a while. And then he spotted the cars….
There was no stopping him, he wanted in (and subsequently wasn't very happy when we left). I thought he maybe too little but he loved it. He would push it backwards and then wait for me to pull him forward. Giggling away. The faster the better. We never had one of these for Monkey. Since Kipper gets very little new I am seriously tempted to add this to the wish list. Getting him out was a whole new mini meltdown experience, and of course once he knew they were there he was no longer interested in the ball pit. We will definitely be going back (as much as I hate it)  and I think I may try to video him in one, to remind myself that its all worthwhile.
Hope you all have a lovely half term x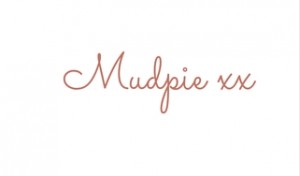 If you've liked this post please follow me on my social media channels:
Mudpie Fridays: Twitter | Instagram | Facebook | Pinterest | LinkedIn
Linking up to #LivingArrows