'You are the bows from which your children as living arrows are sent forth"
Kahlil Gibran
This time last week we were enjoying temperatures of thirty odd degrees in France! Its the first holiday we have been on since my maternity leave finished and it reminded me in a bittersweet way of exactly what I am missing on a day to day basis. We had a great time and it was one of those holidays that actually felt like a holiday! Hopefully as Kipper moves out of the baby stage we will feel like this more. Im already wanting to plan our next adventure! Of course one of the many benefits of going away is that I have so many photos to pick from for this weeks Living Arrows! Since we only came back yesterday it also means I have two weeks worth, so there will be more holiday spam next week too!
This week I have chosen some from our first day, last Sunday. Monkey couldn't wait to get into the pirate splash pad and we spent most of the day in there on and off. I must admit it made me feel like a kid again going up and down the slides, having races. I did try to video one of the attempts of us going down together to disastrous effects!
For Kipper I chose this one of him having his first alfresco bath Sunday evening. It was so warm that it made sense to have it outside especially as he loves to splash so much. His little character is fast developing and he's a cheeky little so and so, waiting for you to get within shot of the splashes. It also made me realise that he is pretty much out of the baby bath stage, I hadn't noticed before as they normally have a bath together at home.
I always like to include a picture of the boys together which can be difficult to get some weeks depending on work and our weekend plans. Sometimes the age gap means that they are doing different things some days, so it was nice to see their bond develop further while we were away. Kipper is already trying to steal all of Monkey's toys and Monkey is so good about it. They are starting to really play together as well. I am sure its not going to be long until they are plotting together soon. Kippers finds his big brother hilarious like in this picture below, I love how he's looking at him.
Of course all good things must come to an end as they say and its off to work this week for me. Still we have some fun planned this coming weekend and I need to earn the pennies if we due to adventure again soon… have a good week everyone xx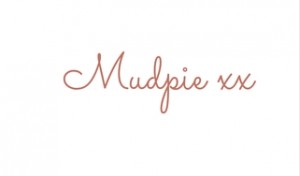 If you've liked this post please follow me on my social media channels:
Mudpie Fridays: Twitter | Instagram | Facebook | Pinterest | LinkedIn
Linking up to #LivingArrows