'You are the bows from which your children as living arrows are sent forth"
Kahlil Gibran
Im not sure if it is just the time of year or the fact that work is so busy at the moment but the weeks just seem to merge into one. Its hard to believe that this time last week we were making the best of our last few days of our holiday to Eurocamp. Any excuse to share some more pictures, it won't be long until the Summer holidays and although I will be working for the majority of it, hopefully we can plan adventures for the Fridays.
I love this picture of childhood innocence, Kipper looking out of the window of our mobile home. He's really started pointing at the things he wants now and although the sounds he makes do not resemble the items at he's after at least he gets the idea! In this particular picture I think he wanted to go outside since its his favourite place to be.  Often he stands at our patio doors forlorn watching Monkey doing something in the garden unable to join him unsupervised, while I hurry around tidying or cleaning because we have guests coming!
We only ate out twice during our holiday as we had a BBQ and enjoyed eating on our veranda. But when we did get to go out Monkey liked to have an ice cream for pudding. Although since Kipper can not have dairy ice cream he decided to order sorbet so that he could share it. Bless him. He looks really grown up in this photo, hard to believe that this month he turns five.
While away I took very few photos of me with the boys, although its something I am consciously trying to do I always seem to end up being the one behind the camera and not in front of it. I took this with my DSLR when we did a mini photo shoot for M&Co. I had no tripod so this was a one handed juggle and although its not the best at least there is one photo to mark our holiday!!
This week sees me fly to Edinburgh for work early tomorrow morning, although I have no school responsibilities this week so hopefully it will be a little less stressful than the one just gone. We may even manage a BBQ one night if the weather holds….have a good week everyone xx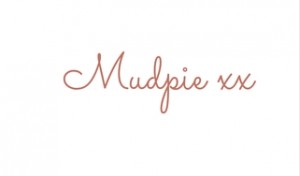 If you've liked this post please follow me on my social media channels:
Mudpie Fridays: Twitter | Instagram | Facebook | Pinterest | LinkedIn
Linking up to #LivingArrows