Our Family Tree Papercut from Twenty Fingers : Sometimes you come across a gift which is truly beautiful and this is one is one of those times. When I first saw them online I knew straight away which one I would like and exactly where I was going to hang it. Until they contacted me I had not come across the company Twenty Fingers before so I naturally did some homework.
Based in Milton Keynes, the business is own and run by a husband and wife duo passionate about design and photography. All their products are handmade by themselves in the UK from natural materials. Because they are handmade there is the opportunity to personalise items and customise them to give a despoke finish. They offer a wide range of gifts for new parents, wedding and anniversaries, grandparents and loved ones. There are a number of different paper cuts to chose from but instantly I was drawn to the Family Trees. For me it was a great way to celebrate Kippers First Birthday and cement our little family of four.
The ordering process is really simple I opted for a large picture which measures 12 inches by 16 inches, you have the ability to have up to twenty five names put onto the tree, which is an amazing number. I liked the look of the floating frames which are also handmade. Although you can choose a traditional frame if this is more your style. There are so many combinations with the frame colours and the artwork colours that you will get something which is truly bespoke. For ours I opted for an Oak frame with a bright white paper cut. I also choose the ribbon on the tree to include our surname.
My final decision was to go for a special type of glass which eliminates 99% of sun glare, it does increase the price but it does mean that it will be UV protected. It also makes the picture easier to view in sunny rooms. When buying items like this online I always worry that the quality does not meet my expectations. Yet when I received it was obvious that it had been made really well.
Things I love:
The frame was heavy with good quality fittings. The wood used is thick yet not bulky with a modern finish which will look great on any wall.
I really liked the glass and tried it out in our conservatory and was amazed by how well it worked
The sharpness of the paper cut is perfect and I have not found single rough edge
Its so pretty I have had so many comments about it from friends and family
Delivery was quick and free, the website easy to use
There are so many ways you can personalise the picture, not just with names but by the choices you can make over frame and picture colour
Its a UK based company making its handmade products in the UK, I much prefer to support local businesses
Prices start from £59 which is a real bargain, our frame and picture cost £109 which I think is great value.
Twenty Fingers have very kindly offered me the option to giveaway a Standard Family Tree Papercut similar to the one I have ordered. To be in with a chance of winning please enter using the Gleam application below and note the T&Cs:
Twenty Fingers Family Tree Papercut RRP £59

Competition is open to residents of the UK aged 18
There is no cash alternative offered
The winner will be drawn at random and receive a code from Twenty Fingers to order their own Family Tree picture with personalisation
The competition will close on 10th July 2017 at 11.59pm, the winner will be notified through Twitter
The Winner will be asked to provide an email address and full postal address
I have some other giveaways running at the moment so please check them out in the Blog Giveaways Page above. Good Luck!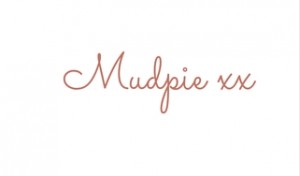 If you've liked this post please follow me on my social media channels:
Mudpie Fridays: Twitter | Instagram | Facebook | Pinterest | LinkedIn
This is a collaborative post we were given our papercut for the purpose of this review. All words and opinions are my own.